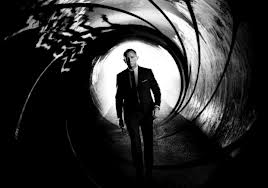 November 18, 2012
In 1962, the film "Dr. No" came out, based on a novel by journalist Ian Fleming and starring a then unknown actor Sean Connery as a British spy 007. After Fifty years, twenty-two films, five billion dollars, and six actors playing the central role of James Bond, "Skyfall", the latest addition...
Spencer Mullen, Entertainment Editor, Staff Writer

October 19, 2012
In the highly imaginative and clever film "Looper" time travel exists in 2074. However, it is also illegal and only used by the mobs. And since tracking technology has made it impossible to dispose of a body in 2074, when the mobs want someone gone they send them back thirty years in the past to...