2020-2021 Senior Roundup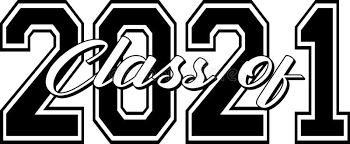 Middletown South's class of 2021 seniors, unfortunately, missed out on a lot this year. While this may be true, and this year was filled with many hardships, most seniors still persevered and achieved amazing things despite the pandemic. Therefore, The Eagle Eye wants to recognize and honor some of them.
Sean Liner: 
Throughout my time at Middletown High School South I have participated in various clubs/sports ranging from Varsity soccer, Chess club, and the Science League. A teacher who had the biggest impact on me was Mrs. Deignan because she pushed not only me, but every student to be the best version of themselves. Her class was so great because you didn't have to participate, but you found yourself doing it anyway. My two favorite memories from MHSS are playing basketball with my friends at lunch and the ropes courses that we got to do sophomore year. After high school, I am going to Colorado School of Mines to become an engineer. Math has always been my strongest subject, and I love puzzles/problem-solving. Many classes/electives at South have collectively pushed me in that direction. Overall Middletown South was a great mix between learning, fun, and a social environment. 
Kim Goldman: 
During my time at Middletown South, I have participated in the Eagle Eye, Peer Leaders, Bottlecappers, Freshman Executive Board, and Friendship Club. Miss Ackerley definitely impacted me the most as a student, and as a person. Besides being such a great English teacher and inspiring me to write more, she was always so good to go to for advice or just to talk to when I was in school. I will always remember her when I look back on my experience at Midd South, and I hope to keep in touch with her! Next year, I will be attending the University of Connecticut to major in psychology. Overall, I had a great experience at Middletown South and met so many great classmates and teachers that I hope to keep in touch with past graduation.  
Annabelle Adams: 
During my time at Middletown South, I participated in  FBLA, peer leaders, NHS and have written and directed plays for the theatre arts club. My favorite memory would definitely be writing for South's 24-hour play festival in the fall of my sophomore year. This film festival tested my limits because designated playwrights, actors, and directors would put together a short play in 24 hours off-script.  After South, I plan on attending Emerson College in Boston to study journalism and creative writing. Mr.Kozak, the drama teacher at South, was the person who recognized and encouraged my passion for writing every step of my high school career. My craft as a writer would not have matured if it was not for him. All in all, the memories that I have made at South have given me enough joy to sustain one whole lifetime. The good times and laughs I had in class could turn a bad day into a good day.
Luke Lisowski: 
During my time at Middletown South, I participated in Bottlecappers, Executive Board, National HS, Math HS, Science HS, and Spanish HS. My favorite memory had to have been the Senior Breakfast this year because it was really cool to see everyone all together again for the first time after quarantine. After High School, I will be attending Pace University Honors College to earn my business degree. Overall, the learning environment at South is great, and we are so lucky to be able to make so many personal connections with teachers and fellow students on a daily basis.
Molly Buthorn: Across my four years at South, I ran cross country my freshman year, track my sophomore year, and played lacrosse all four years. I have taken part in Peer Leaders, Bottlecappers, acted as an FBLA officer, and a few other clubs. A teacher that impacted me the most is probably Ms. D'Urso. I had her for APUSH and Holocaust, Genocide, and Modern Humanity, and, although they were challenging, I loved her teaching style and found them to be the most beneficial classes that I have taken in high school. Next year I plan on attending the University of Georgia with a major in finance. Although this has not been the senior year I had planned for myself, it was an experience, and I can still look fondly upon my time as a student at Middletown.
Alyssa Hedin: During my time at Middletown South, I participated in the Friendship club, track, and cheerleading. My favorite memory at South was cheering at the football games. I miss it so much and wish I could do it for all the games at South in the future! Another thing I loved at South was the instruction I received from Mrs. Kaster. She taught me everything I need to know about singing, which is one of my deepest passions. Overall, I did a lot of work and learned a lot in high school.  I will be so sad to go, but happy that I don't have to wake up that early anymore. After high school, I plan to work very hard to get a job and make enough money to buy a McLaren car. 
Sophie Jackson: 
During my time at Middletown South, I participated and was the president of my senior year TV Club. I participated in Friendship Club and Tech Crew during my freshman year. I have also been in the French Honors Society since my Sophomore year and GSA all four years. My favorite memory at Middletown South was either setting up and participating in the GSA Forum that was held at South two years ago. Or being a part of the end of the year film festival at South my Sophomore year and winning two awards for my films. After high school, I am attending Montclair State University with a major in Filmmaking. Overall, I am very grateful for the teachers I have had during South and their dedication to their students.