Fall TV Guide
It seems that when there is warm weather, there is simply nothing good to watch on TV. From early May to late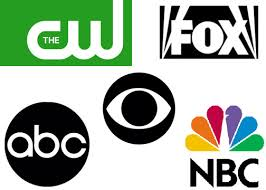 September, there is nothing on TV but prime time reruns and game shows. Now that school has started and the leaves are falling, all of the shows that left us with cliff hangers are back to save us and end this boring season. Here are the dates that you have been waiting all summer for:
Sept.21 The Big Bang Theory
Sept.21 Gotham
Sept.21 Scorpion
Sept.21 Castle
Sept.21 The Voice
Sept.22 NCIS
Sept.23 Empire
Sept.23 Black-ish
Sept.23 The Middle
Sept.23 The Mysteries of Laura
Sept.23 The Goldbergs
Sept.23 Law & Order: SVU
Sept.23 Modern Family
Sept.23 Nashville
Sept.24 How to Get Away With Murder
Sept.24 Scandal
Sept.24 Grey's Anatomy
Sept.25 Last Man Standing
Sept.25 The Amazing Race
Sept.25 Shark Tank
Sept.28 The Daily Show
Sept.29 Marvel's Agents of S.H.I.E.L.D.
Sept.30 Criminal Minds
Sept.30 Chicago P.D.
Oct.1 Bones
Oct.1 Sleepy Hollow"
Oct.1 The Originals
Oct.1 The Blacklist
Oct.3 Saturday Night Live
Oct.5 Grimm
Oct.6 The Flash
Oct.6 iZombie
Oct.7 American Horror Story
Oct.7 Arrow
Oct.7 Supernatural
Oct.8 The Vampire Diaries
Oct.9 Undateable
Oct.9 Reign
Oct.11 The Walking Dead
Oct.12 Fargo
Oct.12 Jane the Virgin
Nov.2 Legends
Nov.5 Elementary