Mad Men: Season 6 Preview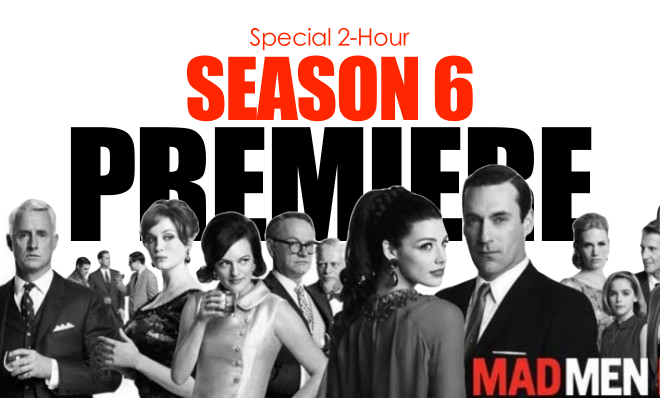 Since it premiered in 2007, Mad Men has been hailed as one of the greatest shows ever made. Mad Men is set in the 1960s at the fictional advertising agency Sterling Cooper on Madison Avenue in New York City, and later at the firm Sterling Cooper Draper Pryce. The show's protagonist is Don Draper, the creative director at Sterling Cooper and then later one of the founding partners of Sterling Cooper Draper Pryce. One of the key factors what make the show so great is the number of topics that the show tackles. The show covers the changing times of the 60s, the emptiness of the human condition, and the American Dream. The sixth season of Mad Men premieres April 7that 9 on AMC.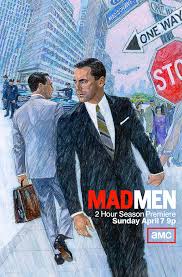 After impetuously marrying Megan at the end of season 4, season 5 showed Don dealing with his newfound matrimony. Even though it seemed that Don finally found the love of his life, at the end of season 5 it seemed like Don was returning back to his old ways. Little is known about the storyline of season 6, since creator/show runner Matthew Weiner is notoriously secretive, but fans hope that Don will return to his bad boy ways. Fans also hope that Don is reunited with Peggy, who left Sterling Cooper Draper Pryce at the end of season 5. And of course, we would love to see the detestable Pete Campbell get punched in the face more this season.
What makes Mad Men such an interesting show is while shows like Breaking Bad and Lost are fantastic, they hit the similar beats and often fall into clichés. It is impossible to guess where Mad Men is going. Each episode is a deep and emotionally involving character study that never falls into cliché and ignores the average relationship hysterics. For example, it's conspicuous to see that on a lesser show Don would have gotten with Peggy and most likely Joan also. But Mad Men never feels conventional and nor plotted. I know what I'll be doing this April 7th at 9.