Holiday Chocolate Chip Cookies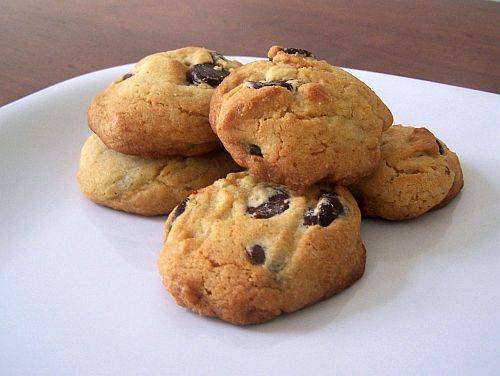 Caitlin Soden, Staff Writer
December 17, 2012
Everyone loves chocolate chip cookies, regardless of what time of year it is! Whether you want to bake delicious cookies for yourself to enjoy, or you want to leave them by the fireplace to Santa Claus to munch on, these cookies will definitely do the job!
Ingredients:
1 cup granulated sugar
1 cup brown sugar
2 sticks butter
2 eggs
1 ½ teaspoons vanilla
1 teaspoon baking soda
1 teaspoon salt
3 cups all-purpose flour
1 ½ cups chocolate chips
Directions:
Mix butter, sugar, eggs, and vanilla on low for 30 seconds, and then on medium for 30 seconds
Add baking soda, salt, and flour.  Mix for 2 minutes
Add chocolate chips and mix for 15 seconds
Place rounded tablespoon sized dough on a non-stick pan
Bake at 375° for 10-12 minutes
This recipes makes about 54 cookies. Enjoy!