Frankenstorm: A Reflection of the Aftermath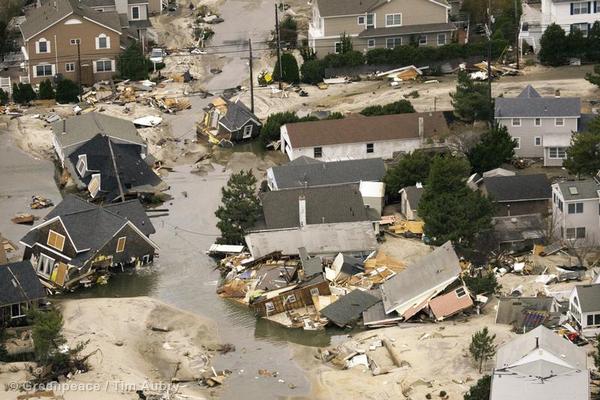 In late October Hurricane Sandy devastated portions of the Caribbean, Mid-Atlantic, and Northeastern America. At least two hundred and eighty five people were killed and the damage will estimated to be seventy-five billion dollars. Sandy developed as a tropical storm in Cuba, quickly strengthened, moved through the Bahamas, and then arrived at the coast of the Atlantic as a post-tropical cyclone with hurricane-force winds. Millions in the Northeast were left without power, and Hurricane Sandy is now considered the deadliest Hurricane to hit the east coast since Hurricane Diane in 1955.
In the months following Hurricane Sandy, there has been a massive hurricane relief effort. ABC Television Group held a "Day of Giving" on Monday, November 5, 2012 and raised seventeen million dollars for American Red Cross. NBC raised twenty-three millions dollars for their "Hurricane Sandy: Coming Together" telethon. On December 12, 2012, "12-12-12: The Concert for Sandy Relief" took place in Madison Square Garden and featured musical acts from Bon Jovi, Eric Clapton, The Rolling Stones, Billy Joel, Bruce Springsteen, The Who, Kanye West, Paul McCartney, and Alicia Keyes. News Corporation donated one million to the relief effort and The United Nations and World Food Programme sent aid five hundred thousand people in Cuba.
Hurricane Sandy had a huge impact on politics as well. When the hurricane happened a week before the election, Governor Chris Christie praised President Barack Obama for his handling of Hurricane Sandy, surprising due to fact that Christie criticized Obama several times throughout the election season. Mitt Romney received criticism during Hurricane Sandy, due to his plan to cut funding for FEMA (Federal Emergency Management Agency). At the time there was much speculation that the elections would be delayed, due to the power outage that millions of Americans faced. After the election was over and President Obama was the victor, Hurricane Sandy was often credited as one of the reasons why President Obama won.
Hurricane Sandy also much commentary on climate change. Many scientists say that warming oceans and greater atmospheric moisture are intensifying storms while rising sea levels are worsening coastal effects. Many people are convinced that there is a link between climate change and Hurricane Sandy. In a news conference on November 14, President Obama acknowledged the costly effects of climate change and that his administration would do something about it.
After Hurricane Sandy, Congress voted on whether to give federal aid to the victims of Hurricane Sandy. Sixty-six Republicans in congress voted against the bill, including former Vice President Nominee Paul Ryan. However Paul Ryan voted for disaster relief in 2008 when floods ravaged the Mid-West. The Republicans voting against the bill drew a heap of criticism, particularly from Governor Christie. Eventually congress approved of a 9.7 billion federal aid package from the victims of Hurricane Sandy. However, congress won't vote on a 51 billion reconstruction aid until January 15. Over seventy-two thousand homes and businesses in New Jersey have been destroyed, and more than five hundred and seventy thousand homes in New York.
In the time that goes by, Hurricane Sandy will be known as one of the worst disasters in U.S history. Complete recovery is still very far from happening, as the ineptitude of congress has stalled it. However people who are only considering the negative effects of Sandy are overlooking the positive. FEMA has created hundreds of jobs in rebuilding New York. Families and communities across the northeast have bonded together during the disaster, and have reached out to help one another. Sometimes the worst in a disaster can bring out the best of people.
About the Contributor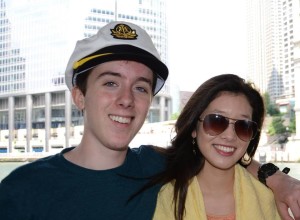 Spencer Mullen, Arts and Entertainment Editor


From the soccer field to the stage, you can find Spencer Mullen almost anywhere around Middletown High School South. Spencer is the kind of kid...