An Interview with Mr. Masota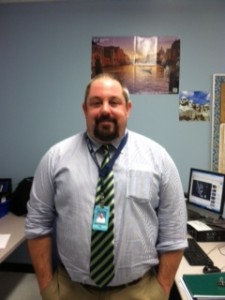 "The positive energy in the school is great. It's infectious."-Mr. Masota
Q: Why did you choose South?
A: I chose to pursue a career at South because South has a stellar reputation as a top school in the state of New Jersey. I wanted to teach the best students and work with the best teachers and administrators around. I want to be a part of a school and community that represent what all of us want to be a part of….. SOMETHING SPECIAL. We are all part of a very special place here at South.
Q: How do you like South so far?
A: I love South so far.  I couldn't ask to be in a better place doing what I love.
Q: If you can give one piece of advice to anyone what would it be?
A: Advice from me…. Well I would have to say the best advice I can give would be to "Give your BEST effort every day!  Open up to learning and follow your dreams"
Q: What do you like to do outside of school?
A: Outside of school, I enjoy reading, surfing, fishing, and gardening.  I make excellent salsa.  It's real spicy, just ask Mr. Lightbody and Ms. Favara
Q: What are you looking forward to the most this year?
A: This year I am looking forward to be a part of the Midd South Nation. The positive energy in the school is great.It's infectious.
Q: What is your role in the Special Ed Department?
A: I co-teach two  U.S. History I classes with Mr. Lightbody, Ms. Favara, and Mrs. Ketcham.  I also teach two World History classes, and one U.S. History II with Mr. Romano.
Q: Did you always know this is what you wanted to do?
A: I always knew I wanted to be in some sort of History class.  My first career took me in a different path.I worked as an executive of a large Utility company in Arizona before completing my education degree.I am blessed to have finished my degree and work in New Jersey (the best state to be in).
Q:  What is your favorite sport?
A: Hands down my favorite sport is FOOTBALL!
Q: What activities did you take part in as a kid?
A: I played many sports.Football, Ice Hockey, Baseball, Lacrosse, and anything at the beach.
Q: Do you have anything to add?
A: I am very happy to be a part of the Midd South Nation. I am looking forward to a great year both in and out of the classroom.
Thank you so very much for your time! Welcome to South!
About the Writer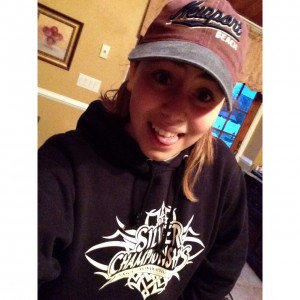 Amanda Giannattasio, Entertainment Editor
Amanda Giannattasio is a junior here at Middletown High School South and an Entertainment Editor for The Eagle Eye. She loves to read and more often than...