"Pursue what makes you happy!"- An Interview with Mrs. O'Hare

Q: Is this your first teaching job?
A: No, this is not my first teaching job. Prior to working in Middletown, I worked in Hamilton, NJ teaching Math.
Q: What made you pick South?
A: I chose South because it is a great school and it gave me the opportunity to teach Technology courses.
Q: How do you like South so far?
A: South has been great so far. The students and faculty have been very welcoming.
Q: What are you most looking forward to this year?
A: I am most looking forward to the various hands on projects my students will complete.
Q: Which Technology class do you find the most interesting?
A: It's hard to chose one, but I would have to Graphic Design because the topics can be used in so many different ways for a variety of careers.
Q: Did you always know you wanted to be a teacher?
A: Yes, growing up I always enjoyed working with children and I enjoy helping people learn new things.
Q: What do you do outside of school?
A: I enjoy spending time with my family and friends, going to the beach, and traveling to new places.
Q: What is your favorite part of teaching Tech Ed?
A: My favorite part about teaching Technology Education is that it is always progressing and it allows students to be extremely creative.
Q: If you can go anywhere in the world where would you go and why?
A: That's a tough decision because there are so many places I would like to visit. To narrow it down to two, I would choose Thailand or Asia because I would love to experience the culture in both of those countries.
Q: If you can give one piece of advice to someone what would it be?
A: Always follow your heart and pursue what makes you happy!
Thank you so very much for your time! Welcome to South!
About the Writer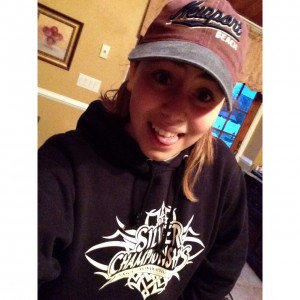 Amanda Giannattasio, Entertainment Editor
Amanda Giannattasio is a junior here at Middletown High School South and an Entertainment Editor for The Eagle Eye. She loves to read and more often than...