"This is my dream job"–An Interview with Ms. Fox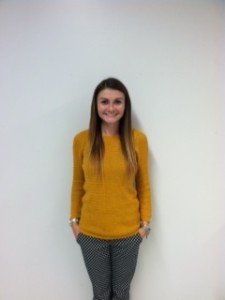 Q: Where did you get your teaching Degree?
A: I received my Bachelors of Science in Mathematics & Secondary Education at Monmouth University.
Q: Did you love Math when you were a kid?
A: I did not. I only started to appreciate mathematics during my high school career. Originally, I wanted to teach English. I did not change my mind until I was a senior in high school, largely thanks to my math teachers. That was when I decided I wanted to pursue my education in mathematics.
Q: Why did you choose South?
A: I am an alumni of Middletown HS South. This is my dream job-to have the opportunity to come back and teach where I was educated and prepared for my college career.
Q: Is this your first teaching job?
A: Yes.
Q: How do you like South so far?
A: I love it!
Q: What's your favorite number?
A: 107.
Q: What is your favorite topic in the Math Curriculum?
A: If we're talking about the entire Math Curriculum over all four years, it is difficult to narrow down the topic to just one. From the Algebra curriculum, I love conics. I had the opportunity to teach this section to the Algebra II Honors class during my student teaching and its a fun chapter because all of the concepts relate to one another very easily. From Geometry, anything
related to trigonometry. Again, because it is so easy to see connections in trig. I also love everything about Calculus! One of my favorite courses although I have never had to teach a Calc class.
Q: If you can give one piece of advice to anyone, what would it be?
A: I feel like there's too much pressure for an answer that's near perfect on this one. With the audience in mind: to just be yourself, be accepting of others, work hard for what you want and respect the paths of others. Its true what they say: everything you need to know, you learned in kindergarten. Be kind, be respectful, and be happy!
Q: What do you do outside of school?
A: What do you mean outside of school? School comes everywhere with me! But seriously, I like to spend time with my family and friends in the free time that I do have. I love hockey so if there's a game on, I'll be watching. If I can attend one, that's even better. I'm a pretty average young-person outside of school.
Q: What's your favorite food?
A: Burritos!
Q: What are you looking forward to the most this year?
A: That's already commenced. I was looking forward to starting my career and here I am. Now I am looking forward to being the best I can be as an educator and that is not something to look forward to for just one year. Its a continuous process that I am looking forward to improving on for years to come.
Q: Do you have anything else to add?
A: Let's go Eagles!
Thank you so very much for your time! Welcome to South!
About the Writer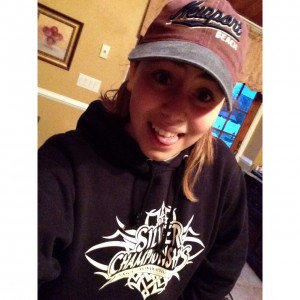 Amanda Giannattasio, Entertainment Editor
Amanda Giannattasio is a junior here at Middletown High School South and an Entertainment Editor for The Eagle Eye. She loves to read and more often than...