Golden Globes 2014: Red Carpet Hits And Misses
The Golden Globes this year was rife with laughter and emotions–Tina Fey and Amy Poehler, the co-hosts, truly made the event a memorable one with their biting humor and edgy comments. And yet, the thing that truly shined (or, in some cases, failed to shine) was, as always, the unforgettable fashion. Check out these celebrities on the red carpet!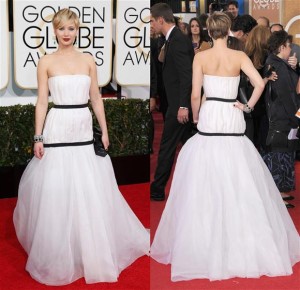 What with the Jennifer Lawrence craze sweeping the nation, it seems appropriate to start with this talented actress. Although Lawrence may be a perfect human being in a plethora of aspects, her dress is far from ideal–the awkward black bands serve to make the otherwise average white dress chunky-looking.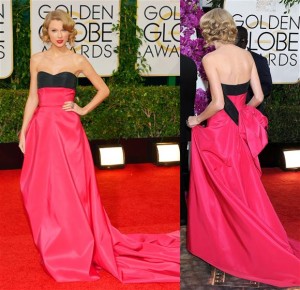 Taylor Swift looked stunning in her pink and black-hued gown. It was tastefully simple and complimented her slim figure. Her coiffed bob complemented her elegant dress perfectly!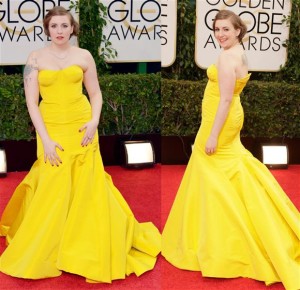 Lena Dunham's bright, ostentatious yellow dress stood out awkwardly against the red carpet. With her ivory skin, we would have chosen a darker, perhaps scarlet red, color. The dress also looked wrinkled and unruly towards the bottom, failing to achieve the effortless flare that Swift's dress had.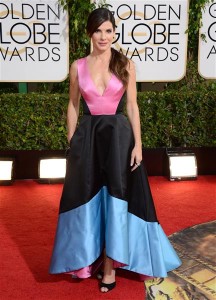 As much as we love pink, black, and blue by themselves, when they're together, it can be rather overwhelming and jarring. Sandra Bullock's gown consisted of mismatched hues–it looked like a prom dress gone wrong.
Jamie Chung, recently engaged to fellow actor Bryan Greenburg, looked stunning in her risqué black lace dress. Although the plunging neckline could be considered tacky, Chung pulled it off with elegance.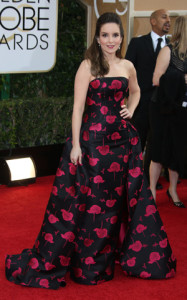 Tina Fey, beloved co-host of the show, looked awkwardly frumpy on the red carpet, with her bulging patterned gown. The busy pattern was very distracting, and the bulbous shape of the dress was disastrous!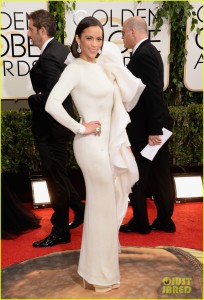 Paula Patton somehow managed to successfully pull off this ridiculously ruffled dress. We love the concept and the ivory hue, but the ruffles contrast awkwardly with the otherwise sleek dress.
Leave a Comment