South's Performers Rock The Live Show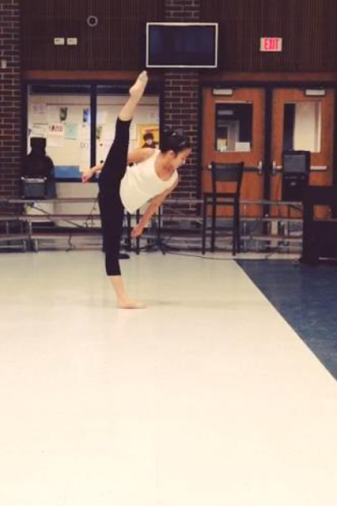 This year's Live Show featured students of all grade levels performing across many mediums. A rocking guitar duet with Darby Barth and Christopher Russo was upbeat, fun, and an overall pleasure to view while other students such as senior Violet Sambucini charmed the audience with a unique ballet.
Many students gave fantastic performances but the top three acts of the night were stand-outs in the crowd of undeniably talented artists.
Sophomore Christine Ma offered a welcome change of pace with her bold dance to "Gravity". This lyrical dance consisted of impressive exhibits of balance, posture, and grace, in a wonderfully choreographed routine.
Bobby Lussier and Tara Kinsella, both juniors at South, stunned the audience with a captivating take on a simple song. "Everything Has Changed" may not have been known by many in the audience, but the harmonies of the two singers in addition to Bobby's adept guitar playing left everyone incredibly impressed.
Finally, future Berkley alumnus, senior Maria Alvarado, opened up the show with an unbelievable rendition of Demi Lovato's "Lightweight".  Her piano playing, simple and complimentary to her indescribable voice, was the perfect addition to this unforgettable act. Maria –in addition to both Bobby and Tara- will also be a part of the upcoming Spring musical, Evita! If you missed her at the Live Show, be sure to attend this classic theatric experience in which she will be singing the timeless song, "Another Suitcase in Another Hall".
Great job, Maria! And congratulations on your role and for being recognized by one of the top colleges for performing arts in the country! The Live Show was a great success for the Senior Class in their attempts to raise funds and it was a great night of incredibly talented performers from all grade levels!
Click below to see Maria's lovely rendition of "Lightweight" by Demi Lovato. 
Leave a Comment