Clubbing @ South: Language Honor Societies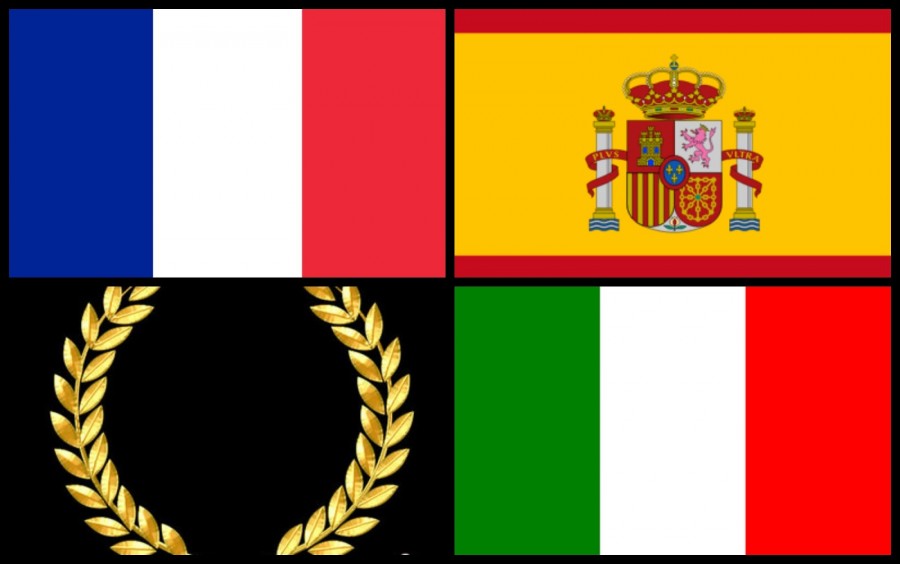 Middletown South has a myriad of clubs and activities that students can participate in during and after school hours.  In this series, we will be introducing these extra-curriculars in an organized format based on category that will give you a little insight into what they have to offer.
This article is going to highlight our school's honors societies: French Honor Society, Italian Honor Society, Latin Honor Society, and Spanish Honor Society.  All of these clubs have a strong emphasis on the celebration of their specified language, culture, and studies.
    The French Honor Society is advised by Madame Fidalgo, who enamors the French language and culture immensely.  This appreciation for French music, food, art, film, etc. is seen clearly in Middletown South's chapter by their active involvement in French related activities.  They also participate in community service and conduct fundraisers to help provide the senior members with scholarships in the Spring.  To be considered for acceptance, students need a final average of an A in French for two consecutive years.
"The French Honor Society is made up of exemplary students who appreciated and celebrate the French culture.  The society participates in community service and different fundraisers throughout the year." – Natalie Cuoccio, Co-President
The Italian Honor Society is led by the lively Signora O'Reilly.  This club has intentions of provoking interest for Italian culture and language by celebrating it within their group.  They also promote the ideas of international consciousness within Middletown South.  Fundraisers are executed throughout the year to accumulate funds for the senior scholarships.  Community service and volunteer work is prominent throughout the year as well, a popular one being trips to assisted living/retirement homes, where residents are taught Italian phrases, songs, and games.  To be a part of this honor society, students must be in Italian 3, 4, or AP with an "A" average.
The Latin Honor Society and Junior Classical League, under the direction of Magister Isherwood, explores the complexities of Roman culture and the Latin language.  All Latin students who do not meet the academic criteria to partake in Latin Honor Society are able to be a part of Junior Classical League, which works with the Latin Honor Society in fundraising and exploring Roman culture. Although Latin Honor Society participates in the World Language Dinner and goes on trips such as World Classics Day at Montclair, the group is likely most remembered for their induction ceremony, in which all members don togas and laurel wreaths.  Students interested must have an A average each year to be admitted. 
The Spanish Honor Society, run by Señora Barney, is a club based on exploring culture associated with the Spanish language.  They also foster fundraisers that assist seniors, in terms of scholarships, and others around the globe.  In past years, they have sold bracelets to help fund construction for a playground in Costa Rica, which truly expresses their commitment to global community service.  To be a part of the Spanish Honor Society, one must be in Spanish 4 or above and have an A average in Spanish 1, 2, and 3.
"The Spanish Honor Society is a great place for students to celebrate the Spanish language and culture with trips, fundraiser, and other activities.  We are determined learners who work for good grades in class and enjoy studying Spanish!" – Erica Barbara, President
These societies hold a joint, annual fundraiser towards the end of the school year.  The World Language Dinner is a great way to enjoy French delicacies, Italian pasta dishes, Latin sides, and Spanish cuisine while learning about their organizations as a whole.