5 Ways to Reduce Senior Year Stress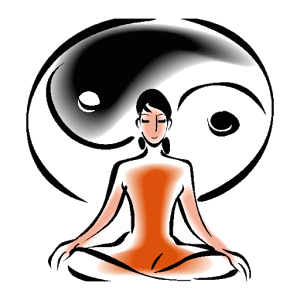 After a strenuous and dreadful first semester, the college application process is finally coming to an end.  For most of us applicants, the time in between applying and receiving a decision can cause anxiety, stress, and frequent mid-senior year crises.  Here are 5 ways to make the best of your senior year while waiting for admission decisions:
Go out with your friends.  This seems like a simple solution, but many of your friends are going through a similar situation and seeking solace just like you.  Also, leaving them in the summer is going to be difficult, so you might as well make memories with them while you're still in high school.  Keeping an adequate academic standing is still imperative to college acceptance, but donating a little extra time to your friends can't hurt.
Instead of watching your diet, watch Netflix.  Spending time on Netflix can be wonderful way to decompress after a long, tedious day at school.  Shows I would suggest are: Parks and Recreation, Unbreakable Kimmy Schmidt, and Friends, which are among some of the most popular shows on this entertainment platform.  While you're at it, get some snacks to accompany you for the time being.  Foods in mugs are great for this.  Click here to explore the different mug cup recipes.
Sleep-in on a school day.  According to the National Sleep Foundation, the average teenager should receive 8-10 hours of sleep per night.  Studies show, however, that only 15% students meet these standards on school nights.  By sleeping in on a school day, you can regain your energy and treat yourself to a nice morning.  You can wake up, eat a nice breakfast, and then head for school to attend the rest of your classes.  The most difficult part, clearly, will be actually leaving for school.
Wear pajamas to school.  Although wearing pajamas in public is generally considered an act of blasphemous disgrace, it can be a relief to dress down for once.  Get a pair of thematic pants and wear them as if they are a typical accessory to your everyday attire.  You will find yourself more comfort with the pants on, thus improving your school day significantly.  Also, it displays your enjoyable, idiosyncratic personality.
Get invested in a book.  Reading is a wonderful way to escape reality.  By investing yourself in a novel, you can put your life on hold and potentially learn something.  Each piece will have a central message so whether you decide to read a novel, short story, collection of poetic pieces, etc., you will always leave with newfound knowledge which can serve you well in the future.  It is additionally a productive way to use your time when you're waiting for an admission decision.

Best of luck to the MHSS Class of 2016!