Relentless Layoffs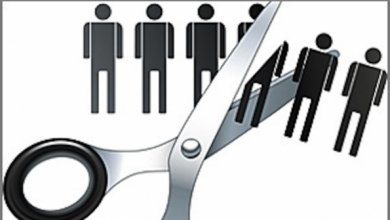 There is yet another new disturbing trend in the headlines. Relentless layoffs.
On Wednesday April 26, 2017, ESPN announced that over one hundred of its employees would not have their contracts renewed. Of those individuals being laid off, some have been with the company for over twenty years. Despite rumors speculating this occurrence for weeks, the sports world is nonetheless shocked by the firing of some of its most prominent figures including Jayson Stark and Trent Dilfer. Recently, ESPN has encountered difficulty due to the struggles of its parent company, The Walt Disney Company. Thus, ESPN has been forced to part ways with a multitude of employees, upsetting sports writers and fanatics everywhere.
In other news, the soft drink and snack giant Coca-Cola has been struggling with lower sales for the past several years as consumers move away from sugary drinks and artificial sweeteners to healthier options. As part of a grand plan to restructure and respond to consumer demands Coca-Cola eliminated 1200 jobs. 1200.
The ESPN and Coca-Cola layoffs, however, are not the only ones that have occurred in the past week. On Wednesday, in a more regional setting, the Bayonne school board voted to lay off nearly 300 district employees. Budget cuts have forced the Bayonne district to part ways with some of its longest tenured employees, much the same way ESPN did. These decisions are strictly being made from a business standpoint and thus may be justified. These people are working to support their families and put food on the table.
In a matter of days over 1600 people were released into the job-seeking population, and I only addressed the layoffs that made headlines. As a graduating senior, entering the workforce in just a few years, I am concerned. To those individuals who have been laid off, either belonging to ESPN,Coca-Cola or the Bayonne school board, keep your head up. Things will get better, the world is not as cruel as you suppose.