Fall into Fall
Essentials for surviving autumn 2018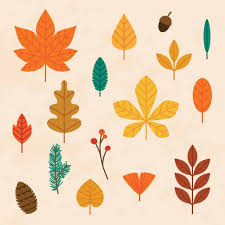 Hang on for a minute...we're trying to find some more stories you might like.
Fall: The best time of the year for fashion lovers and pumpkin spice enthusiasts. As the weather grows cooler and the leaves begin to change color, there are many autumn essentials to keep in mind. It can be overwhelming trying to figure out what trends are still in and deciding what movies to watch first, but don't worry, we've got you covered! Keep reading to discover the hottest fall trends of 2018 and best movies, fashion, and food for the upcoming season.
Chill Out with A Chilling Film
What's Fall without Halloween? And what's Halloween without great Halloween Movies? Start the season off right with a marathon of the best Halloween movies.
Hocus Pocus –

Upon moving to Salem, teen Max, sister Dani and their new friend Allison, decide to explore an abandoned house. Max accidentally frees the three evil witches who used to inhabit the old home. With assistance from a magical cat, the trio must stop the witches from becoming immortal.

Halloweentown –

Marnie and her siblings are in for a treat when they follow grandma home to Halloweentown. This town is the only place where supernatural beings can live "ordinary" lives, and on her 13th birthday, Marnie discovers she is a witch. More than that, she uncovers that she and her family are involved in a fight against evil that is threatening the world.

The Nightmare Before Christmas –

This movie follows character Jack Skellington, Halloweentown's adored pumpkin king. When Skellington discovers Christmastown, cheery and bright, he plots to bring Christmas under his control.
Back, Back, Back Again, Plaid is Back, Tell a Friend!
Time to dig in your mom's closet, the 90s are back. Everything vintage!! A specific style making its way back to the runway: plaid. Plaid blazers, plaid skirts, plaid dresses, you name it! Alicia Silverstone would be proud. Don't put your floral apparel away just yet ladies, floral print material is a perfect option to serve a fall fashion LOOK! Bootcut jeans and wide leg pants are also coming back this season; as the fashion enthusiasts say "It's the year of the wide leg." When jean shopping, the wider the better. With your wide leg jean and a plain white tee on top, you're ready to go. Don't forget to brighten up your black on black look with a luminous outer layer. Yellow is SO in right now. Everywhere you look is the eye catching mustard yellow. Grab some mustard to top off your all black look. Drapes are in people, we can all be superheros. Give in to the look of depth with drape capes! Not only could black support you lust for fashion, but layered white is just as cool and hip! There are endless possibilities when it comes to dressing up your look for the fall. Utilize some of ours or come up with you own! Post a picture of your favorite fashion look, tag us, and use the hashtag #MHSSEagleEyeFallFashion. Happy styling!
Sink Your Fangs into Something Delicious
And, of course, what's fall without the amazing food? Pumpkin spice and everything nice!! Be sure to get your fall drinks before time runs out! Rook pumpkin spice cold brew has been all the buzz lately, and of course Dunkin and Starbucks are always a classic. The culinary arts class here at South kicked the season off right with chocolate chip banana bread, YUM! And we certainly cannot forget Apple Cider: iced, hot, or in a donut it is the face of fall! (Our personal favorite is from Delicious Orchards).
Try some of our favorite recipes below:
Banana Bread
2 to 3 very ripe bananas, peeled

1/3 cup melted butter

1 teaspoon baking soda

Pinch of salt

3/4 cup sugar (1/2 cup if you would like it less sweet, 1 cup if more sweet)

1 large egg, beaten

1 teaspoon vanilla extract

1 1/2 cups of all-purpose flour
-Combine all ingredients in a bowl and stir well
-Preheat oven to 350°F
-Bake for 50 minutes – 1 hour.
Apple Crisp
7 apples, cored, peeled, and sliced

4 teaspoons of fresh lemon juice

½ teaspoon vanilla extract

1 cup brown sugar

½ teaspoon ground cinnamon

1 cup rolled oats

½ cup butter (room temperature)
Combine apples, lemon juice, and vanilla in a bowl and toss ingredients together.

Layer apple slices in a baking pan

Topping: combine brown sugar, cinnamon, butter, and rolled oats in a separate bowl

Sprinkle the topping over the apple slices

Bake in the oven at 375

°

F for 45 minutes
Pumpkin Butterscotch Gingerbread Trifle
1 package (14-1/2 ounces) gingerbread cake/cookie mix

4 cups cold fat-free milk

4 packages (1 ounce each) sugar-free instant butterscotch pudding mix

1 teaspoon ground cinnamon

1/4 teaspoon ground ginger

1/4 teaspoon ground nutmeg

1/4 teaspoon ground allspice

1 can (15 ounces) pumpkin

1 carton (12 ounces) frozen reduced-fat whipped topping, thawed
-Prepare and bake gingerbread mix according to package directions for cake and cool completely
-Break cake into crumbles; reserve 1/4 cup crumbs
-In a large bowl, whisk milk, pudding mixes and spices until mixture is thickened, about 2 minutes. Stir in pumpkin. In a 3-1/2 qt. trifle or glass bowl, layer one-fourth of the cake crumbs, half of the pumpkin mixture, and one-fourth of the cake crumbs and half of the whipped topping; repeat layers
-Top with crumbs and refrigerate until serving
Recipes adapted from: https://www.simplyrecipes.com/ and https://www.tasteofhome.com/