High School Year by Year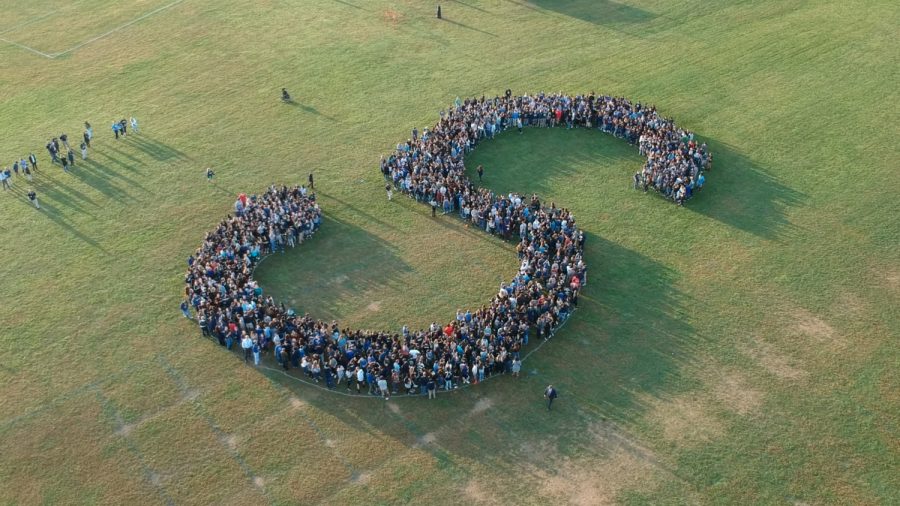 High school, the stepping stone into the real world, is, to put it lightly, a whirlwind of excitement. Over the course of four years, many important life lessons are learned and a handful of milestones are reached. From learning to drive, to attending prom, to touring universities, there are so many things to look forward to and enjoy. Each year of high school offers new experiences to be had and great opportunities to make lasting memories. 
     During freshman year, every aspect of high school is a novelty. Each class will hold new faces you may not recognize. The majority of sports teams at South have an individual team created solely for freshman athletes to learn basic skills and to meet the teammates they will likely play with for the next four years. Almost every club is looking for new members (like The Eagle Eye, for instance!) and are very welcoming to younger members. Most importantly though, "…the highlight of freshman year isn't the people or the classes, it's the fact that after it's over, there are three more years to try again and get it right," say current sophomores Miya Goff and Jewel Anderson, reflecting on their freshman year. Freshman year is the perfect chance to make new friends, to get involved in extracurriculars, and to find your high school niche. 
     By the time sophomore year rolls around, it's likely that you have gotten used to the pressures of high school and have learned important lessons about time management skills. Sophomore year tends to be full of interesting courses and fun opportunities. "In my experience, I worked hard in sophomore year and learned a lot that will be useful in the long run," notes junior Morgan Barnes. While you still have lots of time before you need to make any big decisions about your future, this year is the perfect time to start researching universities and potential career options to see what interests you. Additionally, sophomores should look to begin volunteer work this year in order to bolster their college applications and to join honor society chapters at South. 
     Don't be too concerned when entering your junior year because–despite its notorious reputation for difficulty–juniors can still make the best of this challenging year. "Junior year taught me a lot. I truly learned what hard work was and, although my workload was sometimes hard to manage, when I succeeded, it made the payoff that much better," states now-senior Nicole Guglielmi. Junior year is your first opportunity to get a taste of the privileges upperclassmen enjoy. Whether it be passing your driver's exam or preparing for your first prom, juniors can have some fun in between the stress over standardized tests, AP classes, and heavy course loads. 
     Senior year is the time to enjoy all of the "lasts" of high school: The last football game, the last homecoming, the last chance to spend quality time with your friends and favorite teachers. "It [senior year] was the best year of high school for me because of how often I got to see my friends and how great my classes were," explains South alumni Claire Blose. While all the upcoming goodbyes may be sad, there is so much to look forward to during senior year, no matter which direction you decide to go in after leaving high school. But, one thing every senior can look forward to is stepping up to the graduation platform, receiving their diploma, and having the chance for a new beginning all over again.