ESPN's "The Last Dance" Comes Early
Sports fans can't wait for the much-anticipated Michael Jordan documentary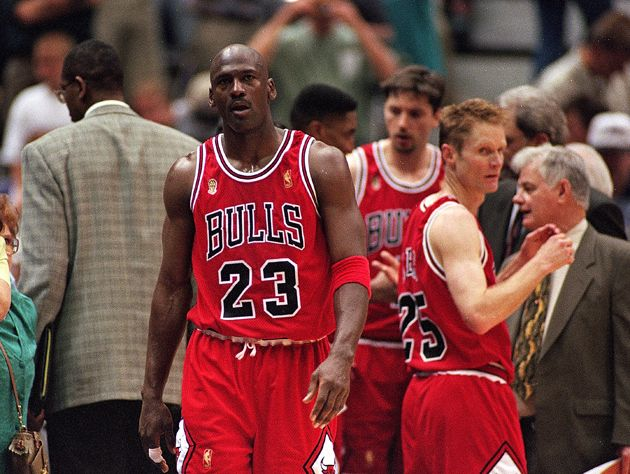 When ESPN announced that they would release a massive, ten-part documentary about Michael Jordan's Chicago Bulls during their final season together in 1997-1998, sports fans around the world were excited. After all, the Bulls became a global phenomenon under Jordan's watch; the 5-time MVP and ten-time scoring champion led Chicago to six memorable NBA championships within the last decade of the 20th century, earning them the moniker "The Team of The 90s." The impact of the team is hard to deny, as many current and former NBA stars idolized Jordan, and most fans around the world still consider him to be the greatest basketball player of all time.
"Making 'The Last Dance' was an incredible opportunity to explore the extraordinary impact of one man and one team," director Jason Hehir said in an official statement. "For nearly three years, we searched far and wide to present the definitive story of an era-defining dynasty and to present these sports heroes as humans. I hope viewers enjoy watching our series as much as we enjoyed the opportunity to make it."
Now, as the sports world has sunk into a deep depression due to the COVID-19 pandemic, ESPN has given in the shot in the arm it desperately needed: an early release for their magnum opus. Originally scheduled for a June release, ESPN said on Good Morning America that "The Last Dance" will arrive on Sunday April 19th with its first two parts at 9 and 10 PM Eastern. Up to and including May 17th, every subsequent Sunday will feature the next two parts at those times. What surely would have been ESPN's most hyped documentary series regardless will have the undivided attention of so many fans desperate for anything to watch during the global crisis. And when it comes to Michael Jordan, it's a safe bet to say that they will not be disappointed.