The Small Way Communities are Helping Each Other: Little Free Pantries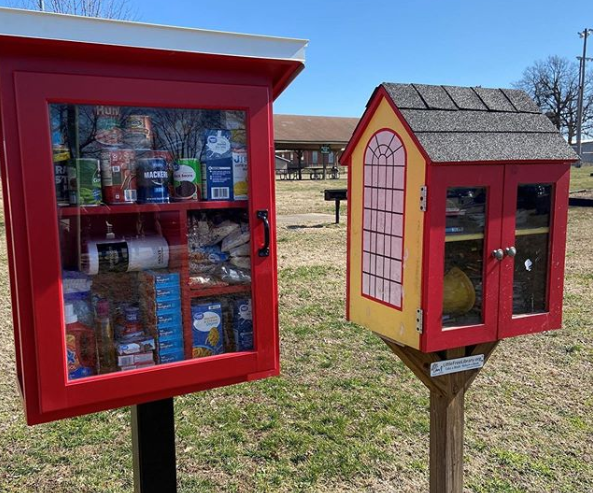 Since the onset of the COVID-19 outbreak, our newstreams have been flooded with negative insight on the coronavirus pandemic and its horrible effects on the world population. But, in spite of all of the awful news that has been shared during the last few weeks, there has been a significant spike in helpfulness and positivity within communities around the globe! According to the Good News Network, neighborhoods have recently been converting their communal "Little Free Libraries" into "Little Free Pantries." These stands contain items such as toilet-paper rolls, snacks, hand sanitizers, and other food items and toiletries for members within the community in need of the extra supplies. Using hashtags such as #LittleFreeLibrary, #LittleFreeFoodPantry, #coronakindness, and #FoodInsecurity, individuals are successfully spreading awareness about these kind offerings to other communities around the world.
These small contributions within local communities are extremely valuable, especially during times of nationwide emergencies. The Little Free Pantries demonstrate how the smallest act of kindness or selflessness can improve a tough situation and provide essentials for those in need. It is good-natured acts like these will be what assist the entire nation in conquering this illness once and for all!