Summer Recipe Roundup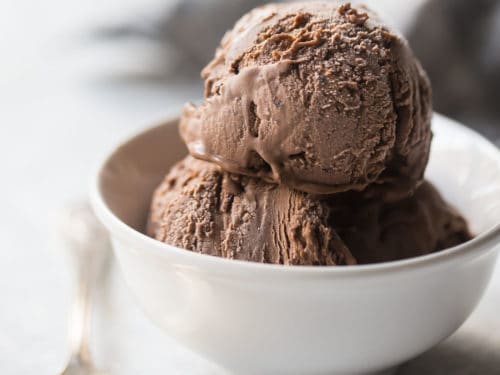 Summer treats are always a pleasure to have, especially if they are cold. You want to beat the heat that summer offers, and treat yourself, of course. Here are three delicious desserts to help you get through the season!
Strawberry Rhubarb Crumble
Crumb Layers:
1 ½ cups flour
1 ½ cups old fashioned rolled oats
½ teaspoon baking soda
¼ teaspoon salt
½ cup packed light brown sugar
½ cup white sugar
¾ cup chopped walnuts
¾ cup melted butter
2 teaspoons vanilla extract
Filling:
2 cups strawberries, hulled and diced
1 ½ cups rhubarb, diced
1 tablespoon lemon juice
⅓ cup granulated sugar
1 tablespoon cornstarch
Preheat the oven to 350 degrees F. Line a 9×9 square baking dish with parchment paper or spray with cooking spray. In a bowl, combine all the dry ingredients. In another bowl, stir the vanilla into the melted butter and add that to the dry mixture and stir until combined. Once the mixture is completely moistened, press about ⅔ worth of the mixture into the bottom of the baking dish. Save the rest for the top. In another bowl, toss the strawberries and rhubarb with the lemon juice, then add the sugar and cornstarch and stir to coat all the fruit. Pour the strawberry rhubarb mixture over the bottom crumb layer, and spread evenly. Add the remaining ⅓ of the crumb mixture and spread that out evenly. Bake in the preheated oven for about 50 minutes or until the filling is bubbling and the crumb topping is golden brown. Let cool completely before eating.
Key Lime Pie
1 9" graham cracker pie shell, you can find this in any grocery store
14 oz can sweetened condensed milk
3 egg yolks (do not include the whites)
½ cup key lime juice (must say key lime, regular lime doesn't work very well)
Preheat the oven to 350 degrees F. Combine all the ingredients in a bowl and pour into the pie shell. Bake for 15 minutes. Let stand for 10 minutes before refrigerating. Enjoy when chilled! (I like to add some whipped cream and raspberry jam to the top of my slice. Yum!)
Chocolate Ice Cream
1 ½ cups milk
½ cup unsweetened cocoa powder
1 cup granulated sugar
2 cups heavy cream
1 teaspoon vanilla extract
Whisk together the milk, cocoa powder, and sugar. Whisk this until the sugar and cocoa powder is dissolved. In another bowl, using a stand mixer or a hand mixer, whisk the heavy cream until stiff peaks form. Fold the whipped cream with the vanilla extract into the chocolate mixture. Refrigerate this mixture for 30 minutes, as this will help it freeze faster and give it a better texture and taste. Pour this mixture into a dish and freeze until set and hardened (a couple hours). When it is ready, take out and scoop into a bowl, and enjoy.