What Does DyKnow Really Know?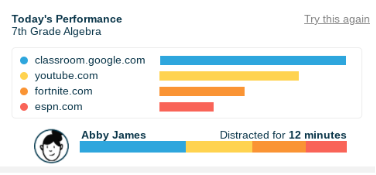 Everyone at Middletown High School South knows about the student-monitoring application, DyKnow. When it comes to students, most of them dislike it. Used by teachers during class, DyKnow monitors students' every move, trying to catch them in the act of doing something they should not be. Created by Dr. Dave Berque, a professor at DePauw University, this service was supposed to provide class notes electronically and allow students to engage in class discussions. 
"At the time I developed the idea for DyKnow, I was a professor of computer science," said Berque. "I noticed that in college classes students were sometimes so busy taking notes that they could not really think about what they were learning. My original vision was for a system that would help students take notes more easily so they could more fully engage in the learning process during class." Unfortunately, this is not how it works now.
Berque, who is no longer involved with the company, stated, "It is [now] more focused on providing features that are useful in a K-12 educational environment. As the audience for the system shifted to K12, it is natural that the features would also shift."
The DyKnow used at Middletown High School South is much different from the vision Berque conceived. It has turned into a monitoring tool used to spy on students while they are at school. When a teacher chooses to use the program, they can see and monitor every student's computer screen. DyKnow tracks every website a student opens up during class and shows teachers how often they went on it, and how many times they clicked onto it. It makes sure students are on task during class, but some teachers that this power beyond its intent. 
While some faculty members are not fond of or don't use DyKnow, others believe it to be a smart addition to the school. In a survey conducted by the journalism II class, 50% of the 32 teachers surveyed said they use or have used DyKnow, especially during the pandemic. The other 50% say they do not use it and do not feel comfortable doing so.
"It is a great tool for teachers to use, especially last year when we could not oversee student progress directly. With great power comes great responsibility, so I only use it when I know students are straying from the assignment or may need some help. It is helpful to see what students are working on. I can give them tips or pointers without making it known to the whole class," said one teacher at MHSS.
Another teacher believes DyKnow is unnecessary for a high school environment: "I do not use it because I feel at the high school level, students need to make the decision on whether they will engage themselves in class and do their work. I do not think it is appropriate for teachers at this level to constantly monitor what students are doing on the Chromebook."
The main reason students are wary about DyKnow is that some have had bad experiences with it. Some students have been called out in class, even though the main reason for the site is to talk to your students directly without disturbing anyone. 
One teacher notes that, "It is important to remember that teachers do not have access to monitor what you are doing via DyKnow after school hours; it is only available for teachers to monitor students from 7:25-2:02."
So, what does DyKnow really know? Can it track students all the time? The short answer is no. A "blackout" feature was created that allows administrators for each school to set up times where monitoring is not allowed. 
"Recently, Dyknow was synced with the school's bell schedule and is configured to only allow teacher access during school hours," states South's Manager of Information Services, David Siwiak.
Overall, DyKnow can be a great application, if and only if it's used in the way in which it was intended: To ensure students stay on task and help teachers reach out to students quietly, not to catch students when they're off-task.