The Kavanaugh Hearings: A Timeline
A look at the happenings in the Supreme Court confirmation hearings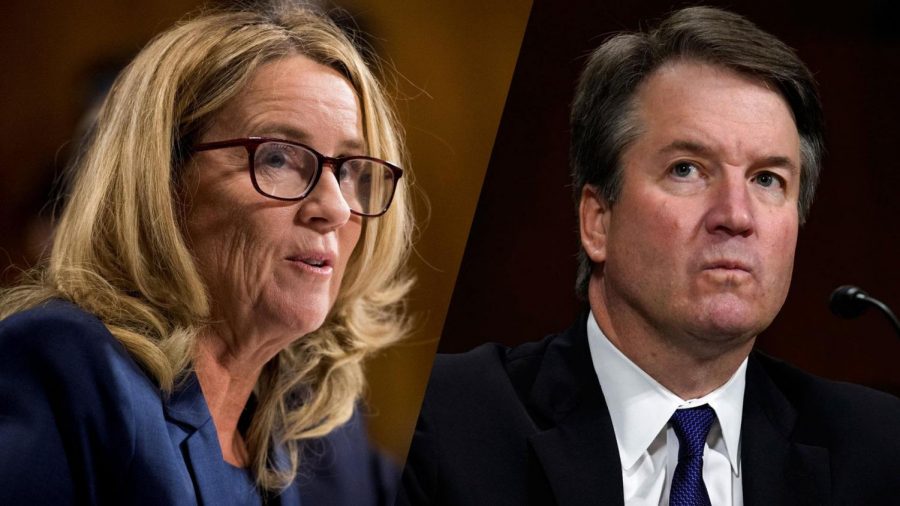 For the past few weeks, the news has been a hotbed of controversy in the midst of the Kavanaugh hearings. Supreme Court nominee Brett Kavanaugh was accused by Dr. Christine Blasey Ford of sexual assault in mid-September of this year. Hearings for Supreme Court nominees are standard to allow the Senate and the public to get to know the candidate (some compare a hearing to a job interview). This specific hearing, however, is unique in the sense it brings to light a plethora of ethical issues and grey areas regarding the #MeToo movement. Blasey Ford feels it is her civic responsibility to make her alleged experience with Kavanaugh known to the public. Kavanaugh stands adamantly behind his character. In the midst of such controversy, it seems nearly impossible to gain an understanding of the trial from an unbiased news source. Below, the Eagle Eye's timeline of the trial's events.
July 9: President Trump nominates Kavanaugh for a seat on the Supreme Court.
July 30: Ford sends a letter to Senator Dianne Feinstein, the head Democrat on the Senate Judiciary community. The letter states that Kavanaugh allegedly physically and sexually assaulted her in high school, but the letter is not released due to Ford's request for confidentiality.
Aug. 30: Senate Judiciary Chairman Chuck Grassley (R) announces to the public that Kavanaugh's confirmation hearing will take place on September 4th.
Sept. 4-7: The confirmation hearings take place. Kavanaugh speaks in front of the Senate for three days, and on the fourth day, witnesses speak for him. There is no mention of Ford's allegations.
Sept. 14: Allegations about Kavanaugh surface in the New Yorker, without mention of Ford.
Sept 16: Ford's accusations of Kavanaugh's sexual assault are made public by a Washington Post report.
Ford claims that during a house party, Kavanaugh and his friend Mark Judge push her into a room.
Ford recounts that Kavanaugh allegedly pinned her down on a bed, and prevented her from screaming out. Ford believes he would have raped her, if he had been sober.
Sept. 17: Kavanaugh denies Ford's allegations. (The final vote that was supposed to be on September 21 is canceled and a new hearing is scheduled for September 24.)
Sept. 19: Ford agrees to testify in front of the Senate Judiciary Committee, via email from her lawyer, Debra Katz.
Sept. 23: Deborah Ramirez emerges as a second accuser of sexual misconduct from Kavanaugh to The New Yorker, while both were students at Yale.
Sept. 27: Ford and Kavanaugh both testify before the Senate Judiciary committee.
Sept. 28: Senator Jeff Flake (R) calls for a one-week FBI investigation into the allegations made against Kavanaugh after the Senate Judiciary Committee vote to proceed with Kavanaugh's nomination.
Sept. 30: Ford's legal team states that they have not yet been contacted by the FBI.
Oct. 1: The White House orders the FBI to interview anyone that may provide insight into the investigation of Kavanaugh, broadening the investigation to beyond Ford's allegations.
Trump expresses his support for Kavanaugh during a press conference.
Bloomberg publishes a report which details Kavanaugh's involvement in a drunken bar fight during his time at Yale. The New York Times then releases the police report from the incident.During an interview with MSNBC, Swetnick contradicts certain details of her original allegations.
Oct. 5: The FBI reports that they find "no corroboration of the allegations" made against Kavanaugh.
Oct. 6: The Senate votes 50-48 to confirm Kavanaugh to the Supreme Court.
Kavanaugh is sworn in as Supreme Court Justice.