A Global Crisis: Attacks on Religious Institutions
A timeline on the epidemic that continues to target institutions of peace and how we, at South, can help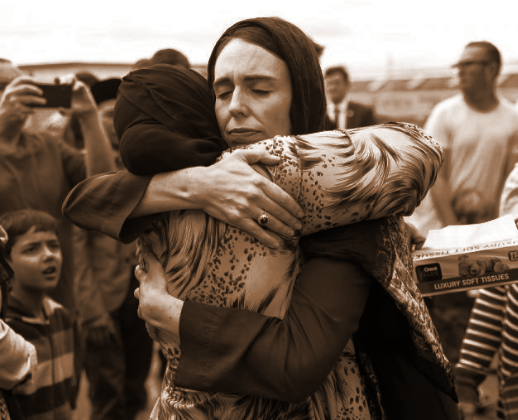 The Price of Hatred
In recent global news, violence targeted at religious groups has escalated at an alarming rate. Places of worship are being targeted–from bombings to mass shootings–by perpetrators fueled by hatred. This radical behavior is not directed solely at one group. Rather, it's happening to people of all different religions and creeds at their own places of worship.
Harm for One, Harm for All: Where it's happening
Two Jewish Synagogues:
On October 27th, 2018, a Squirrel Hill, Pennsylvania resident, Robert Bowers, entered the Tree of Life Synagogue in Pittsburgh with an AR-15 style assault weapon, murdered eleven congregants, and wounded six. Bowers had previously posted anti-Semitic comments on social media against the Hebrew Immigrant Aid Society.
And on April 27, 2019, at the Chabad of Poway, in San Diego, California, 19 year old John Earnest walked into the Poway synagogue with the same AR-15 style gun as Bowers. This shooting, which took place on the last night of Passover, left three wounded and one dead. Prior to the attack, Earnest wrote on an extremist message board that his role model was Robert Bowers, the Tree of Life shooter, and that he was intent on killing Jewish worshippers.
A Catholic Cathedral:
On January 27th, 2019, two suicide bombers on the island of Jolo, in the Southern Philippines, detonated two bombs during a mass held in a Roman Catholic Cathedral, killing 23 parishioners and wounding 100 others. The attack is suspected to have been affiliated with ISIS.
Two Muslim Mosques:
On March 15th, 2019, in Christchurch, New Zealand, two mass shootings took place at the Al Noor Mosque and the Linwood Islamic Centre. These shootings left 50 dead and 50 wounded. The motivation behind these attacks has been confirmed as white supremacism.
Three Black Christian Churches:
Between March 26th and April 4th, 2019, three churches in Louisiana, comprised mainly of African American parishioners, were burned down. A Caucasian sheriff deputy's son named Holden Matthews was arrested on April 10th, charged with hate crimes for the arson cases.
Why This Matters
When innocent citizens exercising their right to practice their religion are targeted with hatred and terror, humanity cannot ignore it–we must look for solutions. Freedom of religious beliefs is something that should not be infringed upon and worshippers should not have the concern of danger looming over their heads when they practice. Though this issue is a large one to tackle, we can all take small steps to ensure the protection of religious groups. We can be the examples here at Middletown South, continuing to foster an accepting environment for
all
people and
all
spiritual beliefs. It's crucial for our own school's safety and culture, and for that of the world.
Leave a Comment