Say Goodbye to Your Chromebook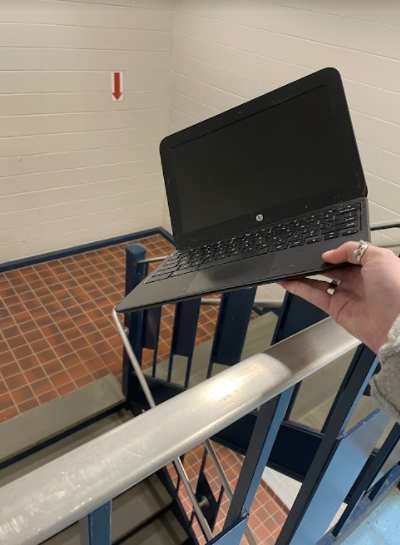 Have you ever wanted to throw your Chromebook across the room because it took five minutes to load a Google document? We have all been there. In that five minutes it takes to load, I can easily write at least half a paragraph. Whenever I log into the Common Application to work on college applications, it takes minutes before it crashes and closes out of the entire site. I am a person who will take every opportunity during school to get work done, whether it's five minutes here or ten minutes there. Using my Chromebook does not help me do that. I decided that bringing in my own computer would be beneficial to my education and overall success, so I dove into the process. 
I knew that it would take a little more than just bringing in my computer from home and immediately using it. I had to first get it approved by the administration, registered by the school, and connected to the internet. I first emailed our administration who sent me to the building tech specialist at school. I was given a form I had to fill out including a set of rules, signatures I need to get signed, and my computer model details. I filled out all of the necessary information on the form and went straight to the administration. They signed it off for me and got back to me an hour later saying my computer was approved. The next day I brought my personal computer to the technology guy who took my MAC Wireless Address and sent it over to our technology manager so he could connect my computer to the wifi. Then, I had to wait the rest of the day to get the wifi on my computer connected. 
Once connected, it went smooth sailing from there. My computer works perfectly and connects to the internet flawlessly. I noticed that I do not have spotty wifi issues when on my device compared to the Chromebooks where I had constant internet problems. I can get a lot more work done in a timely fashion and the experience is overall much better. To be honest, I felt this process would be a lot more complicated than it ended up being. My friend tried to do this at the beginning of the school year and she just got their computer approved and connected this month. I think this is a fairly easy process to deal with as long as you're patient and consistent.  If you have good intentions with bringing in your own device then you should. If you ever considered bringing in your device, it is a great option that's available.