Is technology really an unexplored frontier for learning, filled with endless possibilities that offer us a fresh glimpse at the efficiency of the future education system? Or is it a deceptive glittery façade, in which we focus so much on attractive aesthetics that we fail to recognize technology brings nothing new to the table? In terms of teaching, it could be that technology is merely the appearance of innovation, and once we break through this image, we disappointingly find there is nothing substantial or new behind it.
The other day in my physics class, I found myself discussing this very topic and debating the favorable and unfavorable aspects of integrating new methods into our classrooms. This is obviously not a new subject. For the past couple years, the district has been very forward in encouraging more computer usage and making services conventionally done through paperwork accessible online. Take Parent Portal and Naviance as flagship examples of this. Parent Portal just this year became the standard platform through which students and parents view grades and academic progress. Now that we have been given some time to adjust to these changes, it is time for us to take a step back and judge for ourselves the actual impact technology has played in our learning.
From personal observation and experience, I believe certain new technologies here at South have brought few benefits to students and teachers. Any improvements that have resulted are marginal and not worth the resources we have put into them.
For example, this year South implemented a new announcement system called "Wake Up South," which was a good idea conceptually, but was severely flawed in reality. "Wake Up South," a kind of student news broadcast, allows us to finally recognize and put our TV production room to good use. However, there are multiple factors that ruin its potential: there are many classes that lack the projectors needed to actually display "Wake Up South," students may be in a class period where it is impossible to show the broadcast, and the technical difficulties and lag may make teachers decide to skip showing the announcements altogether. In my own case, I can only view "Wake Up South" on A days in my calculus class because on B days I am scheduled for Phys. Ed. during period 2. This means that for half my days, I am in the dark about announcements and school events. And even on A days, we have had times where only the video or sound would work or the video would pause for a significant time.  Compared to our old announcements over the P.A., where the announcements are guaranteed to reach all ears in the building, "Wake Up South" appears flawed and sloppy.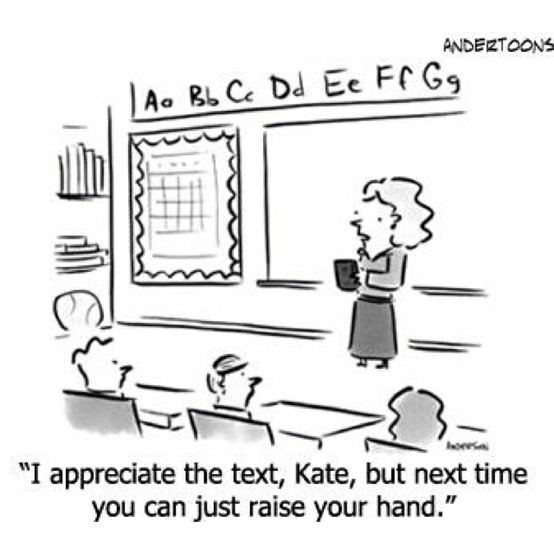 The effects of the new system have been a gigantic nuisance for teachers who are student organization/ club advisors. I have spoken to many teachers such as Mrs. Finkelstein and Ms. Favara who have admitted to me the system has been cause for much miscommunication among students and sporadic attendance at student meetings for their clubs. Because the broadcasts are filmed in the days before, the announcements lack the flexibility to make last minute changes that may be important or urgent to include.
Perhaps my opinion comes off a little too strongly against technology, but this is not the case. I am against using technology for the sake of claiming we can. The words "newer" and "novel" are not always synonymous with "best."  In another instance at the beginning of the year, my psychology teacher attempted to use a new method to take class polls and quizzes using our smartphones. Though she was excited about this new technique, not everyone had access to a smartphone (myself included) and it took us many minutes to log into system online. To me, the whole process was somewhat tedious and I kept wondering whether the process would have been quicker voting by just raising our hands and counting up the votes.
My point is that if we want such tech—savvy methods used and if we want to transition into a heavier reliance on computers, cell phones, maybe even tablets, the execution of the transition must be done well to be effective; anything less and we are simply wasting effort, time, and money for mediocre, perhaps even inferior, media to teach with. The mere association of "technology" with innovation, forward thinking, and more effective informative techniques is not enough to actually support or indicate its success. We are trying to change based on what is implied rather than proven. The fact is, at South, we have not arrived at the point where new technology produces considerable benefits, though that point is probably waiting somewhere in the future. For now, technology for technology's sake is simply not the right answer.