Sasheer Zamata Joins 'Saturday Night Live' As New Cast Member
With the absence of a black female actress on Saturday Night Live since Maya Rudolph, the SNL cast happily welcomes Sasheer Zamata to the beloved late night show.  The lack of diversity when it came to black female cast members had viewers questioning the producer, Lorne Michaels. The quick-witted, hysterical new addition to the SNL family has become a hopeful new face to end the recent uproar.
Zamata was amongst 12 candidates fighting for the life-changing spot during call-backs back in December.  Sasheer Zamata had been noticed by scouts two years ago when she was part of an "SNL" showcase.  Sasheer graduated from the University of Virginia five years ago.  Since then she has been working in New York City clubs, and has trained at the Upright Citizens Brigade Theatre in New York in hopes of one day making it big on the NBC late-night sketch comedy series; those hopes are now a reality!  Zamata will make her SNL debut on its next live show set for January 18th with host and musical guest, Drake.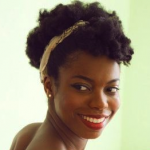 One pressing issue has critics on their feet. Is society taking particular notice of Zamata because she is talented and a deserved comedian, or because of SNL's delayed acceptance of a black woman onto their stage after so many years?  On the day this news was published, almost every headline had the words "first black woman in six years"; why couldn't these headlines simply have read, "new cast member to join SNL"?  Our society has been hiding behind the rose colored glasses.  We like to believe that society has overcome the racial barrier, but is that really the case when we see instances, such as this, that society brings so much attention to?   Some may refer to our society as being at a standstill instead of moving forward and embracing diversity.  Instead of acknowledging the fact that  Sasheer Zamata is a black woman, we should acknowledge the talented comedian she is along with the great things she no doubt will bring to Saturday Night Live.
Leave a Comment