Clear Water on the Jersey Shore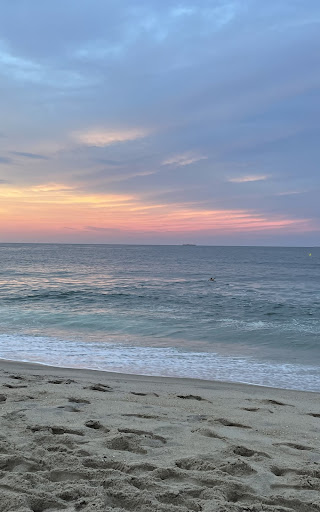 Clear water on the Jersey Shore this past 2022 summer left visitors in awe. As a beach lifeguard, I was frequently asked, "Why is the water so clear?" There is not one direct answer; there is a multitude of reasons for the water being crystal clear. 
Robert Chant, professor of Marine and Coastal Sciences at Rutgers University, stated, "What's happened is the winds have been such a way, blowing onto shore very clear waters."  Another expert Bruce Friedman of the New Jersey Department of Environmental Protection claims that the clear water was due to a lack of phytoplankton and lack of algae. He explains, "This lack of phytoplankton and lack of algae, is resulting in exceptionally clear water" (Friedman 1). 
My own hypothesis for the waters being so clear is because of a lack of rain. This past summer New Jersey went through a long D2 severe drought according to the NOAA Current U.S. Drought Monitor. This means the bacteria in runoff water were not present in the ocean for a long period of time, giving New Jersey beaches tropical clear water.
While there are a variety of possible reasons for last summer's improved ocean water quality, one thing is more definite — many of us are already daydreaming about a return to those clear waters in the upcoming seasons.