Hall of Fame Quarterbacks in the NFL Now?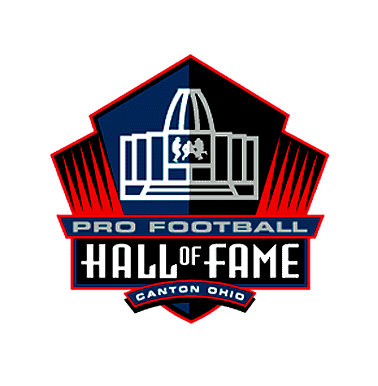 The NFL is arguably in a golden age of quarterbacking, with passing numbers higher than they've ever been. Young studs like Colin Kaepernick and Cam Newton are dominating the league, while Peyton Manning and Tom Brady continue to defy father time. The NFL's young superstars are still way too young to project their Hall of Fame status, but there are still plenty of quarterbacks that, very soon, could be Canton-bound.
Peyton Manning (37), Tom Brady (36), Drew Brees (34)
Do I even need to explain these three? One million percent absolutely.
Hall of Fame?: Absolutely
Aaron Rodgers (29)
Arguably the best quarterback in football, there is no denying Aaron Rodgers' brilliance. Rodgers has been dominant since his first start in 2008, as his first three seasons have looked, in most aspects, similar, if not better, than a group of seven already-admitted Canton signal callers (Jim Kelly, Steve Young, Troy Aikman, John Elway, Dan Marino, Joe Montana, and Warren Moon). Rodgers, in his first three years, led this group in starts, completions, attempts, yards; most importantly, he leads the group in Super Bowl rings thanks to his run in 2010. Rodgers is second in Quarterback rating and in touchdowns; third in wins; and most importantly, last in interceptions. At a ripe 29 years of age, Rodgers has 29,879 passing yards, averaging 256.8 yards per game. As Tom Brady, Peyton Manning, and Drew Brees have shown, elite, Hall of Fame play for a long time, another 8-10 years of these numbers from the Green Bay slinger will guarantee a Hall of Fame invitation.
Hall of Fame?: Possible, but only time will tell
Ben Roethlisberger (31)
After Rodgers, the group of quarterbacks gets a bit muddy. This group is headlined by 2-time Super Bowl champ "Big Ben" Roethlisberger. While the last two seasons have seen Roethlisberger's Steelers go 10-14, Ben has shown elite consistency in the past. At only 31 years old, Roethlisberger may have another solid 5-6 years left in him (assuming the Steelers' offensive line can keep Ben off his back), and with his career passing average (238.3 yards per game), Big Ben could finish with enough passing yards to put him in the top ten all-time, not to mention his trademarked ability to escape the blitz and make something out of nothing. Combining that with his 2 Super Bowl rings, Roethlisberger, with continued success, could squeeze his way through the doors of Canton.
Hall of Fame?: Possible, but with continued success
Eli Manning (32)
The second Manning brother has always been regarded as enigmatic; he is excellent when he needs to be, and average the rest of the time. 2013 has been a horrible year, but to many, Manning's Hall of Fame argument was closed when he raised the Lombardi Trophy for the second time in five years. This Manning, despite everything, is the best Manning under pressure, and in the biggest games, Eli has been money.  As unpredictable as Manning has been in the regular season, he has racked up 33,834 career regular season passing yards, good for 21st all time. Should he play his average the rest of his career, he could be as high as 4th all-time. So much for being an enigma. If only for Eli's pesky interceptions, of which he has 160 in only 10 years, Eli would practically be a lock.
Hall of Fame?: Possible, but with continued success
Philip Rivers (31)
Rounding out the 2004 first-round draft class is Chargers QB Philip Rivers. Without a championship, Rivers often gets overshadowed by the 4 combined championships Eli and Big Ben have won. While Rivers has been the worst performer of the three in the playoffs, he has performed just as well as his contemporaries in the regular season. While he does lack the passing yards of Eli and Ben, Rivers has a higher win percentage than Eli (.602 vs. .571), but less than Roethlisberger (.671). Rivers has been Roethlisberger's and Manning's statistical equal; it has been the playoff victories of the latter two that allows them to outshine the former. Rivers will need to perform well in the playoffs very soon with new HC Mike McCoy, and take the Chargers late in the playoffs in order to be considered for the Hall. While his resume is impressive enough for consideration already, a few division championships and maybe a Super Bowl title would really help Rivers' chances.
Hall of Fame?: Probably not; future success could get him in
Tony Romo (33)
Another player from that 2004 draft class, Romo is often overlooked based on this fact: he came into the league in 2004, but without being drafted. Rivers, Roethlisberger, and Manning all went in the first round, while Romo was passed on 255 times. Romo is often considered a better regular season performer, but his Cowboys only have a .570 winning percentage, less than Eli's .574. The cloud that will constantly linger over Tony's head is his lone playoff win during his tenure in Dallas, despite Cowboys' Owner Jerry Jones relentlessly pursuing the best talent in the league. Romo, like the other three, has a shot to launch himself into the elite of the elite all-time, but his consistently dismal play in December and January will severely hamper him.
Hall of Fame?: No, unless he brings a title to Jerryworld
Players Who May Be In this Discussion Soon:
Matt Ryan (28)
Joe Flacco (28)