Music to my Ears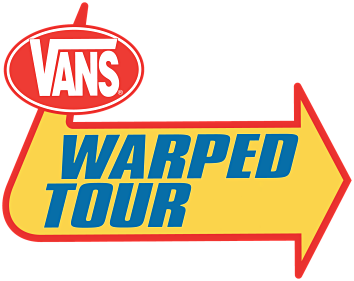 "When life gets rough, I like to hold on to my dream, Of relaxing in the summer sun, just lettin' off steam." SUMMER IS HERE…KIND OF….well, not yet, but still, there is so much to look forward. One of these things are music festivals and concerts. If you want to find the hottest concerts and music festivals going on near you this summer keep reading.
Festivals:
Electric Daisy Carnival:
When: May 24-25 (NYC) June 20-22 (Las Vegas)
Where: New York, and Las Vegas
Top Billed Lineup: Tiesto, Avicii, Calvin Harris,Armin Van Buuren, Major Lazer, AfroJack, Boy's Noize, A-Trak, etc.
Why: The New York City festival is just a warmup, for the bigger and better party in THE party town, Las Vegas.
Bonnaroo:
When: June 12-15
Where: Manchester, TN
Top Billed Lineup: Kanye, Lauryn Hill,Skrillex, Frank Ocean, The Avett Brothers, Jack White , Elton John, Vampire Weekend, Phoenix, Lionel Richie, The flaming Lips, Kaskade, Neutral Milk Hotel, Arctic Monkeys, etc.
Why: One of the greatest camping experiences in the world and offers and great Lineup.
Warped Tour:
When: June 14- August 3
Where: Throughout North America
Top Billed Lineup: Constantly updating
Why: Warped Tour is the only tour on this list that's actually a full North American Tour. It stops in more than 40 cities in 8 summer weeks.
CMJ Music Festival:
When: October 21-25
Where: New York, NY
Why: If you love to discover new and amazingly talented artist in the country CMJ is the concert for you.
Concerts:
Katy Perry- The Prismatic World Tour
When: July 24th
Where: Barclays Center, New York
Eminem x Rihanna – The Monster Tour
When: August 16th, 17th
Where: MetLife Stadium, New Jersey
Kings of Leon: Mechanical Bull Tour
When: August 28th
Where New York and New Jersey
Luke Bryan: Thats my Kind of Night
When: August 17th
Where: Saratoga Performing Arts Center, New York
One Direction: Where We are Tour
When: August 4th
Where: MetLife Stadium, New Jersey
Miley Cyrus: Bangerz Tour
When: August 1st
Where: Nassau Coliseum
Blake Shelton: Ten Times Crazier Tour
When: August 1st
Where: Madison Square Garden
Little Mix: The Salute Tour
When: October 1st
Where: The Wellmont Theatre Montclair, NJ
Lady Gaga's artRave: The ARTPOP Ball
When: May 13th
Where: Madison Square Garden New York, NY
Bruno Mars ft: Pharrell Williams
When: July 14-15,17
Where: Madison Square Garden New York, NY (July 14-15) Susquehanna Bank Center Camden, NJ (July 17th)