Taylor Swift's New Album: Will It Be Pop Or a Flop?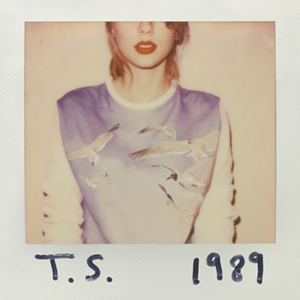 Taylor Swift has won fifteen American Music Awards, seven Grammys, and six Country Music Awards since becoming a young, and controversial country music singer in 2008. She is best known for her unique way of producing and writing music. Many female artists have not made it as far as she has in the music industry, or nearly as quickly. Swift was discovered in 2007 in Nashville, Tennessee, the home and heart of country music. She has released a total of 4 albums: Taylor Swift, Fearless, Speak Now, and Red.
On October 27, Taylor released a new album, titled after the year she was born, 1989. Swift told Rolling Stone magazine last month that this new album would be pop, and not her signature genre of country. She claims to be "reinventing herself," and no longer wants to be known for her slow, heartbreak-related ballads. She told People Weekly in October that she was "tired of making heartbreaking country albums" and "wanted to try something new." The change has already been seen, or rather heard with her latest single, "Shake It Off." It has been referred to as a "bubblegum record" by country fans. The cause of her new style could be a result of the media, who often makes fun of her for having such brief relationships, the primary example being with One Direction's Harry Styles. Afterwords, Taylor Swift was not seen again with any possible boyfriends, and said she was simply taking a break from dating and was tired of rushing into relationships. On the other hand, people may be excited to see Taylor experiment with music and try something new for once. With four country albums released, some people may be tired of hearing her slow and sad country songs every time they turn on the radio. So, will Taylor Swift's new album be pop, or a flop? It's all a matter of perspective.