Affetto Music Photography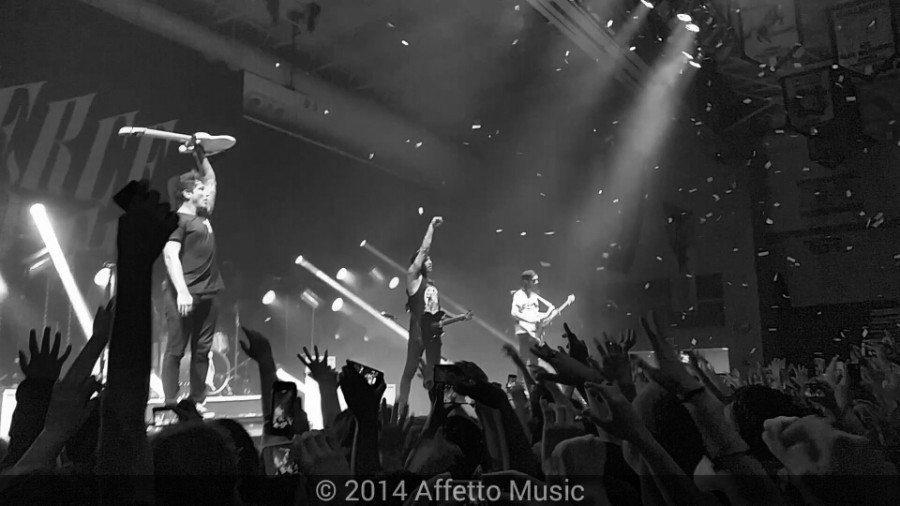 Natasha Moghe and Nick Sheehy
February 27, 2015
Music is much more than just people playing instruments in a group. Each song conveys emotion, a harmony, a bridge. Everyone listens to music, the best part about listening to music is that we control what we hear through our headphones. Even if you do not use the advantages of controlling what you listen to, music is everywhere. Earphones a device that you can use to do anything, even tune out the world. The type of music an individual listens to reflects on their type of personality. With genres of tones, alternative, blues, christian and gospel, classical, country, dance, electronic, hip-hop, jazz metal, pop, R&B, reggae, and Rock, the amount of music one can explore for their own personal taste is limitless.
Everybody remembers the first concert they went to. There is nothing attending a concert with other people who have a true appreciation of the artists music. Artists often say the best thing about being a musician is not the money, or the fame, but  hearing people scream and sing along in unison at a concert. There is little difference between a hippy at woodstock, or a Billy Joel fan attending a sell out crowd at Madison Square Garden, there is still that love and passion for music.
The most memorable concert I've ever been to was Twenty One Pilots at Terminal 5 in NYC. My best friend and I were standing in the middle of a pit for 5+ hours, and everyone around us were expressing nothing but pure enjoyment. I was able to capture that exact feeling with my little camera many pictures, which you can check out here.
New music, tours, and concert calendars are posted continuously, that is why we have come up with the collaborative series of Affetto Music Photography. This series will contain photos from local music concerts, as well as articles about musical topics. Our goal is to bring viewers the latest news and the simple magic of music. Affetto Music's website already has a gallery from concerts of rock bands Pierce the Veil, Twenty One Pilots, and photos from the Pure Noise Records Tour. At the bottom is the link to the website.
Look out for our next article what will be a review on musics biggest night the 2015 Grammy Awards.
http://www.affettomusic.com/landing/