South Gymnastics Team, Captain Addario Dominate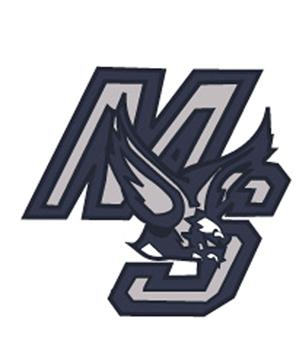 Hang on for a minute...we're trying to find some more stories you might like.
Though they have faced various hardships throughout the season, such as injuries, the Middletown South Gymnastics team has continued to strengthen their skills and their record. At their first meet of the season, the team beat the reigning state champs, RBC, with a score of 108.475. Their success has not stopped there; in fact, it has only intensified. Even though they have suffered a fair amount of injuries this season, (Captain Colleen Addario was injured in the meet on October 17th, sophomore Olivia Garvin injured her foot, and junior Sarah Schon suffered a concussion) the team continues to both dominate and excel at meets, with a record of 11-2.
Addario has continued to show her skills at meets. At the home meet on October 17th, Addario placed 1st on vault before being injured. And several sophomore and freshman gymnasts have contributed to the team's winning record.
According to Addario, the different qualities each girl brings to the team makes the Middletown South gymnasts stand out. ¨Being on this team has not only given me the chance to meet other amazing athletes," Addario emphasized. "[It has] taught me each person brings their own unique personality to the group and helps us all succeed.¨
The Middletown South Gymnastics team has continuously demonstrated their ability to overcome adversity, emerging victorious in the process. "The team has boosted their performances this year by upgrading their routines with more difficult skills and also by working hard to execute those skills to the best of their ability," said coach Joanne Luciano. At the Shore Conference Tournament on Saturday, October 28th, the team came in 7th overall while one sophomore gymnast finished in 3rd place in the all around. Luciano emphasized, "We have been plagued with injuries and serious illnesses all season, but the team has managed to stay strong and succeed. We are looking forward to finishing strong at sectionals and States."