New YA Books for October
Need a good read? Check out one of these new releases.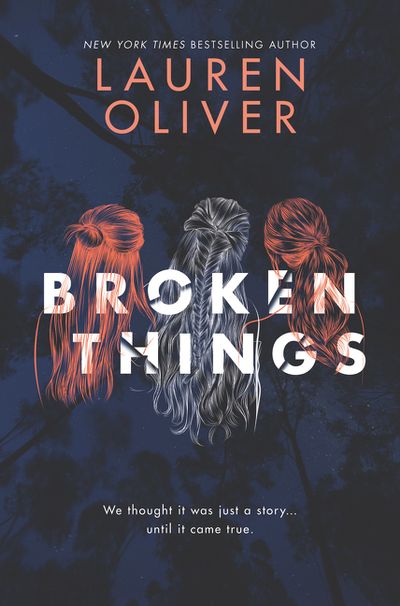 Abigail Heller, Reporter
October 10, 2018
Broken Things by Lauren Oliver
Lauren Oliver, the author of famous book-turned-movie Before I Fall, has come out with another novel this October. The book focuses on teens Mia and Brynn, who are suspected of killing their best friend, Summer, in the woods five years ago, despite the fact that they are innocent. The events that took place are blurry and have done nothing but split people apart. However, on the anniversary of Summer's death, information is unveiled that pulls the girls back together and forces them to face the tragedy that occurred all those years ago that has been buried by time. It's a story bound to be shrouded in mystery and suspense. If you're a lover of mystery, thrillers, and true crime, then this might be the book for you.
Dry by Neal Shusterman
Neal Shusterman, the author of Challenger Deep and the Unwind series, is coming out with another intriguing novel: Dry. The story follows young Alyssa, living in a quiet neighborhood suffering from a miserable drought. Water is running low and there's a number of limits on what people can and cannot do. When the tap runs dry, though, her peaceful town is thrown into chaos. Soon her parents leave and don't come back, leaving her responsible for protecting both her and her brother's lives', unsure of how to survive in a world falling apart at the seams. Neal Shusterman is never one to disappoint – if you're a fan of realistic fiction and sci-fi, then try out Dry!
The Geography of Lost Things by Jessica Brody
This book is for all the romantics out there. Jessica Brody, a veteran romance writer, is sure to supply all of your love story needs with this novel. The Geography of Lost Things focuses on Ali, a girl in pain, after her father passes away. He leaves her his 1968 Firebird Convertible, his prized possession, but she does not want to keep it due to the many bad memories that come with owning it. Instead, she wants to sell it to someone up the Pacific Coast who is willing to pay a lot of money – she'd be silly not to take the offer. But because she can't drive shift, she chooses to take her ex-boyfriend Nico along with her… however, he might have other plans for the trip. This coming of age story is one of discovering truths as Ali meets a number of different people and learns their stories, all while beginning to understand who her father was. It's a cute and contemporary romance.
Any of these sound good? Head to the Media Center and speak to Ms. Nagy, or check them out at your local bookstore.