Book Review: Emergency Contact by H. K. Choi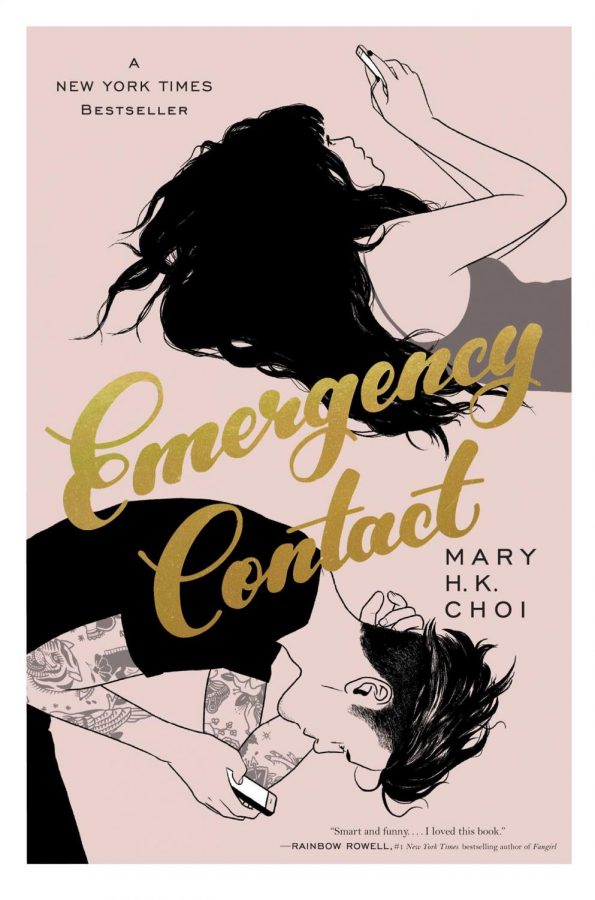 Abigail Heller, Staff Writer
November 27, 2018
Emergency Contact, by H. K. Choi, is a realistic fiction novel published in March of 2018. While it is a relatively new release, it has been able to steal the hearts of many already as it takes the open spaces in bookstores everywhere.
The story follows a freshman in college who goes by the name of Penny Lee. She has a lot of big dreams – for one thing, she aspires to be a science fiction writer. College is her escape from her needy, obsessive mother who acts more like a teen girl rather than a mom, along with all of her other haunting problems that hang over her whenever she's home. She finds a bit of solace in her new home and the people she meets – her roommate, Jude, who is bubbly and outgoing and immediately introduces her to her friend Mallory (who honestly rubs Penny the wrong way at first)b and her almost step-uncle Sam.
Sam is 21 and only related to Penny because his mother and her grandfather were going to marry but called off the engagement fairly quickly. He works and lives at a cafe near the campus, so it's often that Jude visits him with her exciting hugs and long rants. In short, he's not doing very well – broke, emotionally unstable, and in a totally toxic relationship that he just can't bring himself to leave. Even so, Penny finds him utterly attractive and alluring and just can't get him out of her head.
It's when she finds him having a panic attack in public, alone and slumped against a tree, that they finally are able to get to know each other. In the end, they swap numbers and become each other's emergency contacts, even though they text one another when there are no technical emergencies. However, problems start to surface as Penny learns that she can't run away from family, and Sam's toxic ex-girlfriend keeps drawing him back in. As events unfold, they are forced to face the reality that the relationship they may want might not be the relationship they can have.
This book is truly one of a kind. Emergency Contact is the exact definition of realistic fiction down to every detail. The characters are utterly down to earth and are representative of real people, the format is eye-catching and easy to read and there's an amazing flow to the plot. It is definitely a must-read, so pick it up at your local bookstore!