Midd South Boys Soccer Faces Two Upsets by Rivals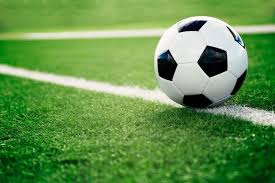 Andrea Lopez, Co-News and Special Projects Editor
October 29, 2020
The Middletown North Varsity Boys Soccer team has proved themselves a worthy opponent, winning both of their games against South this Tuesday and Thursday.
Tuesday's loss was a disappointment for the large crowd of spectators on South's side of the field—all masked and chanting their support for their boys throughout the game. The bleachers were packed with fans for both teams. The game took place at South. Our cheerleaders riled up the crowd by cheering on the sidelines and performing a halftime dance. Sam Tinoco, South's starting forward, scored the first goal. The next goal was scored by North's Aidan Cardella shortly after half time. The game was put away after a goal in the final few minutes, scored once again by Cardella. Ending with a final score of 2-1, the Eagles, unfortunately, lost, despite their fiery spirit and offense.
On Thursday, North hosted the game on their own turf field, and the Eagles entered the field, hungry for a win over their rivals. After many hard-fought minutes and struggles from both sides, freshman Sam Tinoco scored, putting South in the lead at 1-0. Throughout the rest of the game, South's defenders stood their ground and protected their lead while North fought hard to find a breach. It appeared all hope was lost for North until center midfielder Micheal Colintino connected a pass to Aidan Cardella, leading to an upsetting goal within the final few moments of the game. Since the game was tied at 1-1, the boys headed into overtime, where the first to score would take it all. A free kick, taken by North midfielder JT Meridith, soared into the top of the box and was tapped into the net by Cardella to end the game. Once again, a 2-1 loss for South.
After two all-out battles against our rivals, we were able to show our pride and fighting spirit, even when the games ended in losses. Sam Tinoco, a freshman, proved his incredible talent to the cheering crowd. The Eagles fight with heart and grit, no matter the outcome. We expect a good matchup next year between our two schools!