Taylor Swift's evermore: A Continuation of Her Genre Bending Career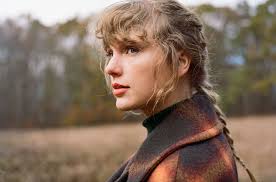 On December 10th, 2020, Taylor Swift took to her Instagram account to announce that her ninth studio album, evermore, was set to release the next day. This marked her second time making this move: just under five months prior, on July 24th, she released eighth album folklore in the same manner. Swift noted in her Instagram caption that evermore was considered a "sister record" to folklore, a logical observation, given that these records are heavily folk-inspired, much unlike the rest of her discography. This new sound marks a shift in genre from the singer's first seven releases. This isn't Swift's first go at switching genres: her career has ranged from top-charting country ballads to iconic pop hits, and now, two albums marked by strong indie influences. Her effortless weave through genres begs one simple question: how does she do it?
Let's go back to the beginning. At the age of sixteen, Swift released a self-titled debut album. Singles like "Our Song" achieved commercial success and assisted the singer in asserting her role in the world of country music. Her next two albums, Fearless (2008) and Speak Now (2010) followed suit in enhancing Swift's career, receiving widespread recognition as these songs, all of which had obvious ties to her country roots, skyrocketed in popularity. Taylor Swift's fourth album, Red (2012), contained songs such as "Begin Again" that rang true to her distinct country style. However, it was with this album that experimentation with her pop side became most evident, clear in singles such as "We Are Never Ever Getting Back Together" and "I Knew You Were Trouble." The lack of cohesion on Red proved the album to be a collection of songs highlighting the singer's inability to make a distinct choice between her country background and more modern pop sound.
By the time Swift was ready to produce her fifth album, she was set to make the final jump to pop music, completely abandoning the country sound that her fans had come to know and love. In an interview with Billboard, the singer stated, "This album was made completely and solely on my terms, with no one else's opinion factoring in… in the past, I've always tried to make sure that I was maintaining a stronghold on two different genres, and this time I just had to think about one, which was creatively a relief. It was nice to be honest about what I was making." It was an unprecedented risk in her career, but it proved to benefit her as 1989 achieved widespread success: hit singles such as "Blank Space," "Shake It Off," and more resulted in one of Swift's most iconic eras. From this point on, her ensuing albums reputation (2017) and Lover (2019) followed the same path of pop perfection. Her 2017 album, reputation, centered around the death and rebirth of the singer's societal status, while Lover was marked by musical expressions of love, primarily based around her current relationship. Though these albums were inspired by unalike events and differed sonicially, both collections were met with success and grounded Swift's status as a pop icon.
So how do folklore and evermore, albums that are notably much less country- and pop-sounding, fit into the picture? How is Swift able to continue bending genres so effortlessly without erasing her image or losing fans? 
The answer lies in the one aspect of Swift's music that has remained consistent throughout each of her past nine albums: her lyrics. For Swift, being her own songwriter has always been prioritized. She explained to Vanity Fair in 2013, "I've never thought of songwriting as a weapon. I've only thought about it as a way to help me get through love and loss and sadness and loneliness and growing up." Dating back to even before her debut album, Swift has personally written all of her lyrics as a way of expressing herself. Not only does this help her process the events of her life, her talent in songwriting is the primary reason so many fans appreciate her music. 
Swift's method of including specific lyrics in her songs allow her listeners to feel less like they're hearing a meaningless song on the radio and more like they're reading a page from the singer's diary. Take her breakup anthem "All Too Well" for example; this song explains the rise and fall of a new relationship in such detail that it encapsulates the singer's feelings of love, rejection, and heartbreak so perfectly that fans are able to resonate with Swift's emotions and relate them to their own. This song, along with many others, are lyrically strong enough to outshine the musical track accompanying her voice. Throughout her past nine albums, she has created an emphasis on her songwriting as opposed to the style in which she presents her lyrics. Swift's method of storytelling is so intriguing that she can effortlessly captivate listeners of all genres, keeping an entire fanbase interested as she explores her musical capabilities through the approach of various styles of music. 
The major takeaway from observing Swift's career is that it's hard to predict what she has planned next. Her succeeding album could be a continuation of folklore and evermore, or she could completely backtrack and return to her country roots. It's not beyond her to release another pop album, or divert from previous genres completely and experiment with something new. The unpredictability of the singer makes following her career captivating, yet comforting in the certainty that she will continue to amaze listeners with stories so vivid, you can practically picture the lyrics unfolding before your eyes like a movie. If you're a fan of music like this, Swift's diverse discography presents the good news that she's got something for everyone. From diehard country fans to pop enthusiasts to those drawn to folk music and more, Taylor Swift could be the singer for you.