Unprecedented Times, Unprecedented Super Bowl Commercial Breaks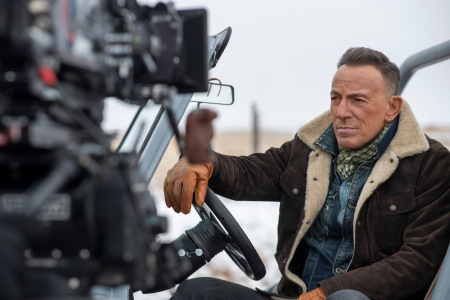 It's no secret that COVID-19 has affected all of our lives in a number of ways: from the physical implications of the virus itself to the shift of our "new normal" that it has caused, it's hard to find anything nowadays that's been left untouched by the pandemic. Obviously, this includes Super Bowl LV and its limited in-person audience, given the NFL's inability to house the usual massive, mask-less crowds brought on by this annual game. One thing different about this year's Super Bowl that can be attributed to the pandemic was less direct, but just as impactful: its commercial breaks. Some big-name brands famous for their iconic advertisements during the game have made the choice to sit out of this tradition in 2021.
With the cost of advertising a 30-second commercial during the Super Bowl averaging about $5.5 million, many popular brands including Coca-Cola and Hyundai decided against making this payment due to times of pandemic-driven financial insecurity. In particular, Budweiser, a corporation historically credited with creating a number of successful Super Bowl commercials, has chosen to reallocate the money that would otherwise be aimed at advertising towards directly dealing with COVID-19. Monica Rustgi, vice president of marketing for the company, indicated that the company has made the decision to spend millions on spreading vaccination awareness in hopes of contributing to heightened vaccine distribution rates. Meanwhile, other corporations like Pepsi have simply stated their choice to invest more of their budget towards different marketing venues, straying away from the prestigious Super Bowl time slot.
Those who turn on the game every year primarily for the entertainment of the commercial breaks may have been disappointed not seeing these big-name drinks, cars, and more flashing across their screen. Still, the companies who utilized this advertising opportunity put forth their best productions to make up for it. After everything negative that has happened since last year's Super Bowl, many advertisers recognized the need to improve the mood through their commercials. Lighthearted ads for M&Ms and Rocket Mortgage helped to provide much-needed laughs, while Bruce Springsteen delivered a more serious, yet positive, message in his Jeep commercial. The singer acknowledged our nation's current struggles by assuring the audience that change is ahead, given that "our light has always found its way through the darkness." A number of companies went the cameo route, with a new celebrity appearing in what seemed to be every other commercial. Couple Ashton Kutcher and Mila Kunis (paired with singer Shaggy) starred in an ad for Cheetos, while Wayne's World stars Mike Myers and Dana Carvey revisited their roles for an UberEats commercial, including a feature from rapper Cardi B. These advertisements made it clear there was no shortage of celebrity appearances this year.
Though some familiar name brands passed on their typical advertisements this year, other companies were able to pick up the slack in providing commercials that will be memorable for their role in the first COVID-era Super Bowl.