Summer Book Recommendations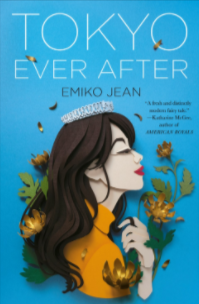 This summer you may find yourself with more leisure time than usual, and what better way to use time than with the company of a book! Whether you like fiction novels with relatable characters, a comical play, remarkable memoir, classic literature, or poetry, this list has just the right recommendations.
Fiction
Where the Crawdads Sing is the coming-of-age story of Kya Clark, a young girl who lives in the marshes of North Carolina all alone. At a young age, Kya Clark was abandoned by her entire family and has learned to live in the marsh all by herself. As Kya grows, she becomes closer to Tate Walker, a boy who happens to live in a neighboring marsh and also happens to share Kya's enthusiasm for nature. She also becomes acquainted with the town's beloved, Chase Andrews, that is until Chase Andrews is found dead and the entirety of the town suspects that Kya is at fault for his murder.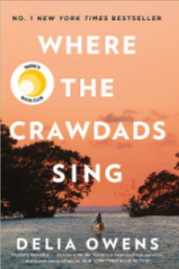 Tokyo Ever After tells the story of Izumi Tanaka. Izumi lives with her single mother in California her entire life, always feeling out of place as a Japanese American in her mostly white town. Suddenly, Izumi's life takes a drastic turn when she discovers that her father is actually the Prince of Japan. Izumi packs up her belongings and heads to Japan with the hopes that she will fit in more there. In Japan Izumi juggles the complicated but ever-entertaining life that a royal lives. However, in Japan, Izumi still feels out of place, as she now struggles with being too "American" for Japan.
Plays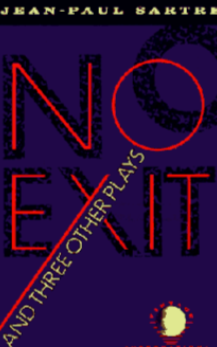 No Exit by Jean-Paul Sarte is a portrayal of hell in the afterlife. This play is not one to miss out on, as it is filled with philosophical concepts such as existentialism that will definitely leave you thinking. In the play, three characters are being punished to suffer all of eternity together locked in one room. This play actually inspired NBC's beloved comedy The Good Place.
Memoirs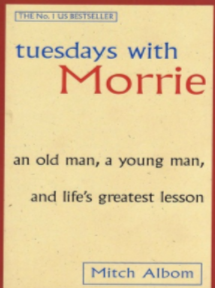 Mitch Albom's memoir, Tuesdays with Morrie, tells the story of Albom's relationship with his beloved college professor Morrie. After Mitch graduates college, he begins to become obsessed with making more money and loses contact with his favorite professor, Morrie. Many years pass until Morrie and Mitch reconnect. Unfortunately, Morrie is dying from ALS, a motor neuron disease, and they do not have much time together. In these last few months, Morrie resumes educating Mitch all about the true meaning of life.
In her memoir, Just Kids, famous American singer-songwriter, Patti Smith speaks about her experience as a young struggling artist in New York City. Through Smith's writing style, readers can see how her relationships were affected by her living experience. This memoir portrays the ups and downs of being an aspiring artist in New York City during the late sixties and seventies.
Classics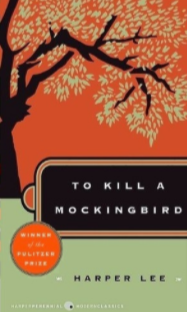 Steinbeck's novel The Grapes of Wrath takes place during the Dust Bowl and The Great Depression. It tells the story of the Joads, an Oklahoma family who are forced to travel to California in order to survive the drought that they are experiencing. This novel tells the struggle of the working class and the unfair working conditions that Americans faced during this time period. The Grapes of Wrath will definitely leave readers with hard feelings.
To Kill a Mockingbird by Harper Lee tells the coming-of-age story of Scout Finch. Scout Finch lives with her brother, Jem, and her single father, Atticus Finch, who also happens to be an extraordinary lawyer. The family lives in Maycomb, Alabama. The novel shows the importance of having good morals through Atticus Finch's decision to defend Tom Robinson, an African American who is being wrongfully accused of rape solely because of the town's inherently strong racism.
Poetry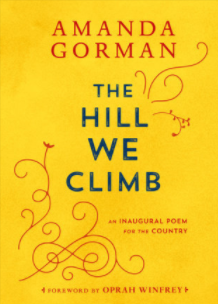 "The Hill we Climb" is a poem that was delivered by twenty-three-year-old poet Amanda Gorman at President Biden's inaugural address. This poem is rhythmic and depicts powerful images of what it is like to be an American in contemporary times.
This book contains the majority of the collected poems by the famous poet Emily Dickinson. Dickinson's poems discuss everything from love, nature, music, religion, law, and immortality. Dickinson is known for her use of vivid imagery and varied vocabulary.