Entertainment With a Fall Feeling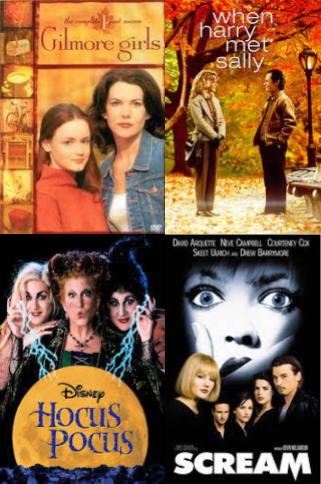 If you're like me, you love watching movies and TV shows that correlate with the year's seasons. My watchlist is full of Christmas movies in winter and beach movies in the summer. I love recommending my favorites to friends and family and believe I've created an extensive list of the best seasonal entertainment, especially for autumn. 
The perfect fall binge is Gilmore Girls. This​ seven-season show takes place in a small town in Connecticut. It follows a young girl and her relationship with her single mother. The show is calming and heartwarming and is ideal to watch in a cardigan with a cup of coffee in hand. If you are looking for your next comfort show, this is it. Its fall aesthetic is the perfect fit for this time of year. 
If you're looking for a movie, there is no other choice but When Harry Met Sally. This 1989 classic tells the story of two people's journey from hate, to friendship, and finally to romance. Meg Ryan (Sally) has fantastic fall outfit inspiration. Seeing Harry and Sally walk through an autumnal Central Park puts you in the perfect fall mood. 
Nothing says "Fall" like a good Halloween movie. Not everyone likes horror movies, and you don't have to! There are so many great not-so-scary Halloween movies to pick from. Movies like Halloweentown, Coraline, Rocky Horror Picture Show, and Hocus Pocus are entertaining without keeping you up at night. 
However, if you are looking for something with a little more edge to it, this is the best time of year to find it. There are so many great horror classics like Scream, Halloween, The Shining, and A Nightmare on Elm Street. If you'd rather watch a modern horror movie, great titles include Nope, It (2017), Midsommar, Us, The Conjuring, and Orphan.
No matter what you are looking for, there is an abundance of fall entertainment. These are just a few examples of what is out there. I can guarantee that if you're looking for a fall film or show, you will eventually find something you love.