Hooked on Books: Book Talk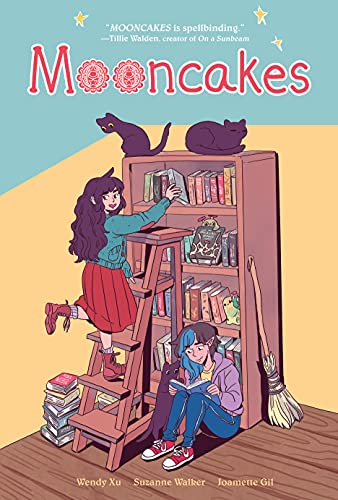 It is finally that time of the year again. Time for endless pumpkin spice lattes and snuggling up to watch your favorite classic Halloween movies. This month is made for picking pumpkins at your local pumpkin patch and reading Fall-themed books to help you escape to lands filled with spells, candy, and of course, magic. 
Don't know what to read? Well, grab your pumpkin spice latte, find a cozy spot and throw on some Halloween music, because here are the best books to read and new books coming soon for the spookiest month of the year, October! 
Book Recommendations: 
Coraline: Be careful what you wish for is the terrifying theme of this incredibly creepy book. You are more than likely familiar with the movie, but Coraline is also a chilling novel by Neil Gaiman that is hard to put down. This October, dive into the world of Coraline and remember to always be grateful for what you have. You never know when your world can disappear. 
The Twilight Saga: Looking to start a series that will have you reading non-stop? Whether you like vampires or werewolves more (team Edward for life!) The Twilight Saga by Stephenie Meyer is a world-renowned series that is a must-read for the season of Halloween. It has romance and fantasy, the perfect mix, and the characters are to die for (not literally!) You will fall in love with Bella Swan, Edward Cullen, Jacob Black, and probably all of the other characters as well (I know I did). It is a five-book series with five accompanying movies starring Robert Pattinson and Kristen Stewart. 
Mooncakes: If graphic novels are more your style, then you will absolutely love this adorable book Mooncakes by Nova Huang. This book is a spellbinding tale about a young witch and a young werewolf who are both figuring out who they are and finding love along the way. This LGBTQIA+ title is the most magical and spooky book for the Halloween season. 
The Legend of Sleepy Hollow: This book is a wicked story about love, lust, and a headless horseman. The author Washington Irving tells the story of Ichabod Crane in a chilling manner, and it is hard to sleep at night after reading this book (but in a good way…) There is also a movie adaptation of the book that is equally as scary. Definitely, a must-read for the month of October. 
October 2022 Book Releases: 
It Starts With Us: The infinitely popular book It Starts With Us by Colleen Hoover is getting a sequel nearly seven years after its release date, and it's called It Starts With Us. The first book of this series follows the story of a young woman Lily Bloom navigating life in the city of Boston. She finds love, reconnects with a childhood lover, and finds out what it means to set yourself free. If you loved the first installment as I did, then you will be pleased to know that It Starts With Us is being released on October 18 of this year! And if you haven't read It Ends With Us yet, I highly encourage you to read it before the second one comes out! 
The First To Die At The End: This is a new sequel to the book They Both Die At The End by Adam Silvera that was recently released on October 4! The first installment of this new series follows the emotional stories of two young men who are both informed that they are going to die very soon. I, for one, am very excited to receive my copy of the book and cry, again, over the characters that Adam Silvera has curated. 
Book of the Month: 
The Book of the Month for October 2022 is… Mooncakes! So make sure to stop by your local bookstore or library and get reading! 
Thank you so much for joining me for the October 2022 Book Talk! I'm your trusty book gal Sophia Caccamo, and I'll see you all next month! Happy Halloween!