Movies to Kick Off 2023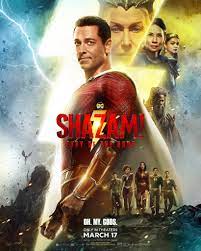 As we continue to move forward into the new year, it is time to get tickets to see a bunch of new films. After pandemic shutdowns and delays, the cinemas are back with a packed winter and spring schedule. These movies contain everything from horror and action to comedy and romance. Some of the most anticipated films of the year are premiering from February to early March in the theaters, so buy a bag of popcorn, take your seats, and get ready.
On February 3rd, the new horror movie Knock at the Cabin was released. The film follows a family taken hostage by strangers for an apocalypse.
Marvel Studios' first movie of the year was Ant-Man and the Wasp: Quantumania arrived in theaters on February seventeenth. Audiences followed Ant-Man and the Wasp as they explored the Quantum Realm. It is an amazing film to watch for Marvel fans, especially in the theaters.
The rollercoaster that is the month of March will start with the release of Creed III. Micheal B. Jordan stars as Adonis Creed in his own directional debut. Creed must once again face someone from his past.
As March progresses, be prepared to scream for Scream Vl, which will make its way to theaters on the tenth. The sixth installment to the franchise will follow Ghostface, but this time in New York.
As if the month could not get any better, we get to return to the Shazam franchise with Shazam: Fury of the Gods. This sequel will have the famous hero back in action to face a new villain. Fortunately, he has reinforcements this time around.
So far, 2023 will be getting off to a great start! Make sure you get a chance to catch these amazing films in the theaters.