Midd South Boy's Soccer Shuts Out CBA in Thriller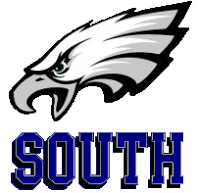 Like many other nights in the past, September 15th was a night in which a hard-fought football game was played at the Swamp, ending in an electrifying Eagles victory. The only difference in this football game: this was old fashioned football—this was soccer.
The Eagles faced off against the offensive powerhouse of CBA, and it proved to be a thrilling matchup of the experienced offensive prowess of CBA and the young, energized South defense. Both teams entered the match-up in a bit of a slump; South had lost the first few games of the season and CBA had just been defeated by a questionable Manalapan team. Junior Blake Finlayson scored the first and only goal of the game early on in the matchup, off of a rebound for his second of the year. The game then became one of protection for Middletown South, clinging onto the 1-0 lead. Eagle goaltender junior Luis Moure collected four saves in the contest due to CBA's pressure on offense, and the defense held strong throughout the game. CBA especially augmented their attack on offense in the second half, changing formation and even pulling senior goalie Dave Kral from the game for an extra offensive player. Nonetheless, it was a win for the Eagles.
The Eagles are still struggling to find a hot streak this season, as they have a record well below .500. The captains of the squad this year are seniors Patrick Corey and Hunter Davey, as well as juniors Liam Davis and Alex Keating. They have found their offensive firepower in junior Mike Britt, but the defense is still developing. Wins like this one, however, validate the potential of the team.
Leave a Comment