The PA: Midd South Football's Looming Tests
Our Sports Editor's weekly take on Midd South athletics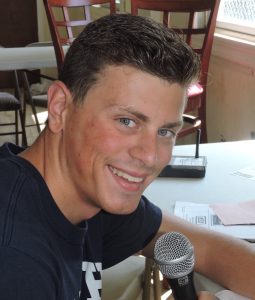 Hang on for a minute...we're trying to find some more stories you might like.
Here are some of the numbers behind the red-hot Eagles so far this season: four wins in four weeks, an average margin of victory of 30 points, the top dog in the American Division, fifth in the South Group 4 power rankings, and one of only nine teams in the Shore Conference to stand undefeated in league play. Their competition has been less-than-stellar with a combined win-loss record of 5-11 as of Week 4, but the bottom line is that the Eagles won the games they were supposed to win. Freehold Township, Howell, and Central Regional all were blown out; only Manalapan was able to keep things close before losing by a field goal. The challenge for the Eagles is that the talent level they face is only going to get a heck of a lot steeper. Their next three opponents, Toms River North, Saint John Vianney, and Rumson-Fair Haven, are a combined 9-3. TRN is a marquee division rival, SJV has elite offensive talent, and RFH is arguably the second best team in the Shore behind only Red Bank Catholic. These teams are nothing like the squads the Eagles have faced thus far, even Manalapan. The question, with this in mind, is not if the Eagles are good; you don't win four games in a row by being a bad football team. The real question is if the Eagles are great. Well, the numbers are there, and wins are wins no matter who you play. The times will get tough, especially against RFH, but South will embrace these tests of mettle. They have the momentum, but more importantly the discipline, to play at a very high level. Anticipate the Eagles playing their hearts out; if they do that, expect the Eagles to win two of their next three.
What's your opinion about South's football team this year? Leave it in the comments!