"The PA: War Eagle Weekly" #2: A Buzzsaw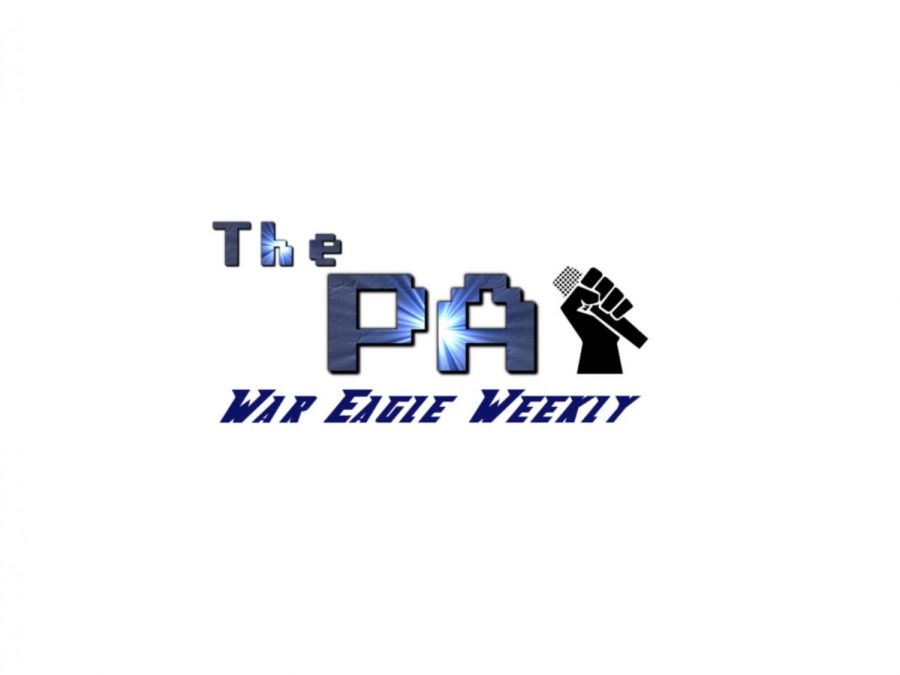 On the night of Friday the 13th, the Lancers of SJV cut through the Eagles as swiftly as a slice from Jason Voorhees' machete. It was one of those nights where your opponent could do no wrong, so let's make that clear first.
Their 35-7 rout of South was spearheaded by the fundamental excellence of CJ Duell, Josh East, Jayden Bellamy, and Kavon Chambers. Duell was a monster under center, going 15-20, passing for a touchdown, running for a touchdown, and racking up 189 yards total with only one interception in only two quarters. The wideout/corner duo of East and Bellamy combined for 174 yards, two TDs, and an interception on defense. Chambers once again showed that he is one of NJ's premier backfield workhorses with a 167 total yards and a touchdown. To put the icing on the cake, SJV went beyond good offense and into absurd offense: Chambers threw a 35 yard halfback pass to Bellamy off of a trick play, backup quarterback Antonio Rosado threw a 35 yard TD pass on his very first play under center of his career, and Bellamy made the greatest catch I've ever seen in my life with a twisting, leaning, one-handed grab off a 50 yard bomb from Rosato that set up a touchdown one play later. It was an offensive effort that had to be seen to be believed.
And then there was SJV's defense.
The Lancers didn't let the Eagles gasp for air in the first half, only letting up 53 yards and three first downs combined with three sacks. They shut down the passing game all night with terrific pressure, only allowing 41 yards and picking off the Eagles twice. The Lancers put out a well-oiled machine on defense, and there was nothing flashy about how they got stops; they just got them.
SJV showed everyone that they are back to being one of the top 3 teams in the Shore. I can't think of many teams in this conference that could really stand a chance when the Lancers play a near-perfect 48 minutes, and this was a near-perfect 48 minutes. Honestly, while it was a tough defeat on the road to swallow, the Eagles have nothing to hang their heads about. It'd be far healthier to take away the positives from this game and prepare for next week.
And there were many positives.
Matt Krellin picked off Duell on SJV's first drive was able to hold his own against East and Bellamy. He only caught one pass for 16 yards, and he certainly deserves more than that. The Eagles later scored in the fourth off of a 34 yard run by Chris Lotito. Speaking of Lotito, he proved he was the premier backfield option for the Eagles against such a good defense, racking up 69 rushing yards on only 5 carries (almost half of the Eagles' 121 total rushing yards) to compliment that TD. Also on the ground was Vinny Condito, who picked up 33 yards on 8 carries. Even against a fierce defensive line he was able to put together a decent effort, which is a good sign. Perhaps the most interesting development, however, was Tyler Cuccia. He played a bit of quarterback late in the fourth quarter and, before his injury, managed to pick up 19 yards rushing on 8 carries. He proved to be a more athletic alternative to the stationary pocket passer that Bonavita is, and it will be intriguing to see if Cuccia can re-challenge Bonavita for the starting quarterback spot after such a successful yet brief showing. Frankly, there was reason to be optimistic leaving SJV.
At 0-2, and the season still young, the Eagles will have to work even harder against the tide of an unforgiving schedule to get out of this hole. However, as we saw with last year's 5 game win streak that followed the 62-14 loss to Coatesville in Pennsylvania, maybe a glaring defeat with some noteworthy takeaways is just what the Eagles need right now.