Elias Kotsis, Managing Editor

November 21, 2012
Our country revolves around change. In fact, we thrive off of change. In our history, if we were faced with a detrimental situation, we would change it. The economic depression of the 1930's was saved when our country went into war overseas in Europe- that was a monstrous change, but it helped us. President...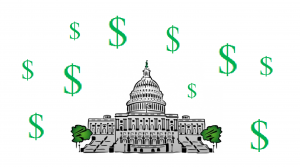 Spencer Mullen, Staff Writer

October 26, 2012
       The 2012 presidential election is only a few weeks away. Democratic nominee and incumbent President Barack Obama and Republican nominee Mitt Romney are neck and neck, and it seems that whoever wins will win by a small margin. However, enthusiasm for the presidential election in our country...