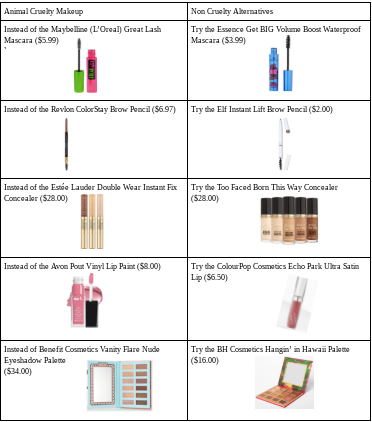 Mary McIlvain, Managing Editor

May 23, 2019
We all love a bargain, and when seeking out the best deal, our consumer instincts are often placed above the manufacturing process of the products we are purchasing. All too frequently, this applies to buying makeup, too. In fact, many of us think that products tested on animals are less expensive and b...
Caroline Hsu, Feature Editor

November 19, 2012
Just because winter is around the corner does not mean that you need to bundle up in frumpy, shapeless jackets. There are many ways to stay both warm and stylish! Here are a few winter fashion tips. Boots No one wants cold feet! Boots will keep your feet snug and comfortable. They also mat...