Saving Bunnies and Your Budget: Animal-Friendly Beauty Buys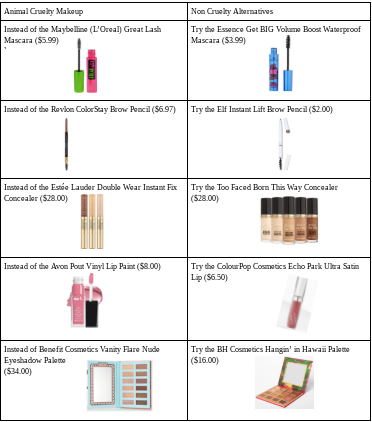 We all love a bargain, and when seeking out the best deal, our consumer instincts are often placed above the manufacturing process of the products we are purchasing. All too frequently, this applies to buying makeup, too. In fact, many of us think that products tested on animals are less expensive and better quality than those that are cruelty-free. In cosmetics labs, companies subject rabbits, rats, cats, and dogs (not unlike your own beloved pets) to inhumane testing tactics to ensure that the ingredients in your makeup are safe for human use.
But here's the good news: If you find the right cruelty-free brands, you can get excellent products
and
maintain your morality. The next time you plan to dab on a little makeup, be sure to display your love for our furry friends by going cruelty-free. To help you switch to animal-friendly alternatives to your favorite beauty products, here are five bunny-approved products that just as high-quality as their traditional counterparts–and actually cost less!