Local School Dance Controversy
A Staten-Island school calls off its father-daughter dance.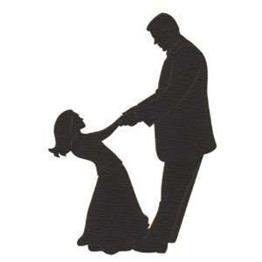 Recently, P.S. 65, a Staten Island elementary school made the decision to cancel its annual Father-Daughter dance. The New York Post broke the story on February 3, with the school citing the NYC Department of Education's policy meant to "eliminate" any "gender-based practices" unless they serve a "clear" educational purpose. The guidelines declare it is the district's policy to maintain a school climate "free from discrimination on account of actual or perceived race, color, creed, ethnicity, national origin, citizenship/immigration status, religion, gender, gender identity, gender expression, sexual orientation, disability, or weight." These guidelines would prevent simple events like a Father-Daughter dance from taking place, a harmless event not meant to harm or exclude anyone, but rather to highlight the special relationship between fathers and daughters, even if similar events are held for mothers and their sons.
It would be logical to assume that parents would be concerned about this development, including those involved with Lincroft Elementary School, which held its father-daughter dance on Friday, February 9. In the face of P.S. 65's decision, The Eagle Eye reached out to Dr. William George, superintendent for Middletown Township Public Schools for comment, who cited a Board of Education policy regarding equal opportunity as follows:
"The Board of Education directs that all students enrolled in the schools of this district shall be afforded equal educational opportunities in strict accordance with law.  No student shall be denied access to or benefit from any educational program or activity or from a co-curricular or athletic activity on the basis of the student's race, color, creed, religion, national origin, ancestry, age, marital status, affectational or sexual orientation, gender, gender identity or expression, socioeconomic status, or disability.  The Board shall assure that all students are free from harassment, sexual or otherwise."
Despite the Board of Education's policy, a father-daughter dance does not qualify as a co-curricular or educational activity, so it would not be subject to the Middletown Board of Education policy. Middletown parents can rest easy knowing the event proceeded without a hitch or threat of cancellation.