South Legend Mr. Bayers Retires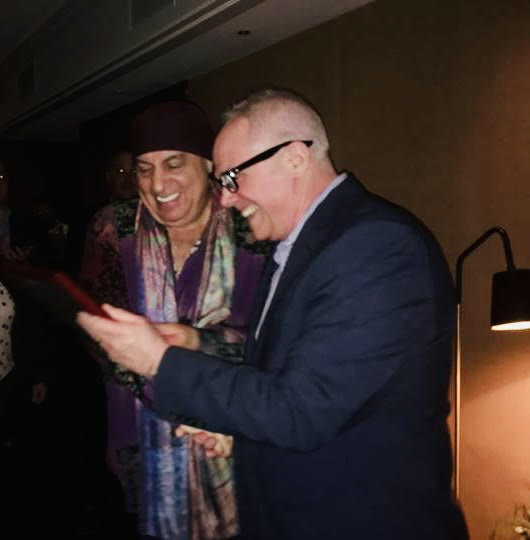 Social studies teacher Vic Bayers has been teaching Rock and Roll history and economics at Middletown South for just over 25 years, two of the most interesting courses available at our school. I had the opportunity to interview him as he departs from our school with a quarter-century of memories.
I asked Bayers to go back and describe his first year teaching to me. In just three words, he chose "Intimidating, challenging but mostly satisfying!" When Bayers began teaching at South, he didn't know he would make his favorite memory of teaching, meeting his future wife, Ms. Fortunato, a beloved guidance counselor at our school.
When I asked Bayers why he chose to become a teacher he told me, "I had two great teachers in high school who exposed me to the benefits of academia. I try to carry that touch to my students; past and present." His favorite part of carrying the aforementioned touch with students is when he can see that they 'get' what is being taught.
On the other hand, Bayers has had to face obstacles in his career. He cites "the loss of a student" as being one of the biggest.
I asked Bayers if he had a fact students would be surprised to learn about him. He revealed that he had "played drums with Bruce Springsteen when he sat in with my band during my college days. I still play today with Asbury Park guitar legend Sonny Kenn." 
As he closes his final year teaching, I asked Bayers to reflect, and tell me if he had any traditions in his classes. He said early in his career he would "wear a bowtie on test days," and he would organize economics field trips "to the floor of the NYSE and the Commodity Exchange at the World Trade Center as well as CNBC where a former student is the Producer for Squawk Box!"
Music has been an important part of Bayers' life since seeing the Beatles on the Ed Sullivan Show, and he'll continue exploring and working closely with his passion. "As I began discovering different rock and roll genres I began to delve into the academic side of the true American Art form." He continued, "In 2008 I began working with the Teachrock.org curriculum resource, which takes an academic approach to Rock and Roll music. It spreads the gospel of Rock and Roll to students who missed the Ed Sullivan Show."
I asked him what he planned to do as a newly retired man: "I will continue to work with Steven Van Zandt's Rock and Roll Forever Foundation as well as The Bruce Springsteen Archives at Monmouth University and spend time with my family." 
Bayers' parting advice to an incoming or aspiring teacher would be, "you are 'in loco parentis.' Challenge your student to achieve at a higher level. Be firm, but compassionate."