The 11 Biggest Songs of 2012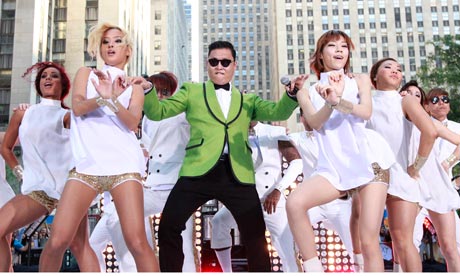 We know, 11 is an awkward number, but after arguing for a half hour we finally came to the conclusion that 11 would have to do. 2012 was a year that was predominantly overrun by pop music, much like the past several decades. However, 2012 boasted some very impressive pop singles. Here we go….
11. "Too Close"- by Alex Clare
The Brit's breakup anthem is possibly the most overlooked single of 2012. The song begins with an acoustic feel with a hint of dubstep, but by the chorus the hint is a fully engorged explosion of sound.  Unfortunately, we believe that our pal, Alex Clare, will be a one-hit-wonder. Hopefully his dubstep-infused melodies will continue to impact American soil.
10. "Die Young"- Ke$ha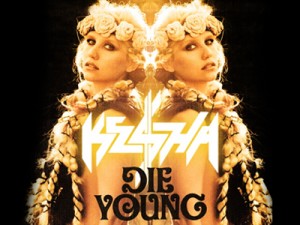 The first single from her new album, Warrior, Die Young is a perfect pop song. Ke$ha returns to her sing-song, white girl rap style that has been dominant on all of her past singles. Die Young has proved to be one of the biggest party songs of the year: its pre-chorus buildup is ideal for any dance floor bass drop. Ke$ha, you've done it again.
9.  "Wild Ones (feat. Sia)" – Flo Rida
Australian pop-singer, Sia, lends her vocals to the hook of yet another dance floor smash. Sia's vocals make this track, considering Flo Rida's rap style was unimpressive. Half of Flo Rida's lyrics fail to be comprehendible, yet; this track still shines as a result of Sia.
8. "What Makes You Beautiful"- One Direction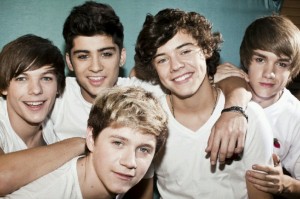 We had to. Ignoring this song (and boy band) would be a stab to the hearts of teenage girls worldwide. This British boy band, formed by Simon Cowell on The X Factor, easily became the world's newest heartthrobs with their swagger, harmonies, and dance moves that were reminiscent of N'Sync and The Backstreet Boys. Man, boy bands never get old.
7. "Payphone (feat. Wiz Khalifa)" – Maroon 5
On their first single off of their new album, Overexposed, Maroon 5 decided to collaborate with rapper Wiz Khalifa, and they decided correctly. This song is easy to listen to, and we haven't heard a song on the radio this often or pleasing to the ear since Gwen Stefani's "The Sweet Escape." Perfected by great production, this song has one of the catchiest choruses of the year.
6. "Locked out of Heaven "– Bruno Mars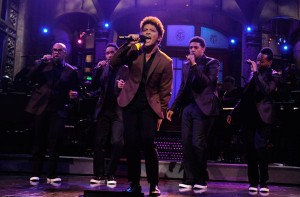 This song, off of the new album Unorthodox Jukebox, is strangely similar to the title of the album; it's unorthodox. There has been no other pop song like it. The drive of the song gets all feet tapping and brings upon the urge to get up and dance. Mars is an incredible performer, and you can feel the performance on the recording. Mars knows what he's good at: he's a much better singer than a lyricist. So why try to fool people by making them think you're a beautiful poet if you can just go, "Oh, oh, oh, oh, yeah, yeah, yeah" and sound incredible? We will all be seeing more of Unorthodox in the New Year.
5.  Everything She Has Ever Recorded- ADELE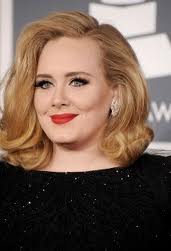 Fact: Adele is the first artist to release an album (21) since Michael Jackson's Thriller to be the best-selling album two years in a row. In addition to the smash hits "Rolling in The Deep," and "Someone Like You," you can add "Set Fire to the Rain," "Rumor Has It," and "Skyfall" and you have a dynasty of music. Adele, take care of that baby quick so we can be graced with your sweet vocal chords once more.
4.  "We Are Young (feat. Janelle Monae)" – fun.
This rebellious teenage anthem was a significant part of 2012. For a while, just like the other songs on this list, it seemed to be on the radio constantly, which is fine by us. The heavy beat and light piano combined with the "Na's" at the end of the song create an incredible pop song. Along with "Carry On" and "Some Nights," fun. was the new sound of the nation.
3. "Call Me Maybe" – Carly Rae Jepsen
"I threw a wish in the well, don't ask me I'll never tell…," the second anyone hears these words, they already know what song it is thanks to this catchy single from Carly Rae Jepsen. Promoted by Justin Bieber, the song quickly caught on where it stayed at number one on the charts for 9 weeks. We hope the song didn't get stuck in your head as you were reading this.
2. "Somebody That I Used to Know (feat. Kimbra)" – Gotye
This bohemian style marimba jam proved that a break up song doesn't have to be a cheesy pop song. Taylor Swift, we're looking at you. This song was musically diverse as opposed to some of the other songs of this year which were meant to be played at parties. Gotye and Kimbra's refreshing vocals led way to five million copies sold of their hit, and rightfully so.
1.  "Gangnam Style" – PSY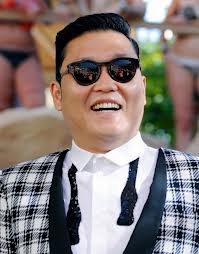 Korean superstar PSY made a huge splash onto US Soil with his dance pop smash, and its hit video. The video has already racked up more than one billion views on YouTube, and has inspired countless parodies all over the internet.  This really isn't luck. PSY is a marketing genius, and even attended the prestigious Berklee College of Music. We're sure this isn't the last you'll see of PSY, this only marks the beginning.
About the Writer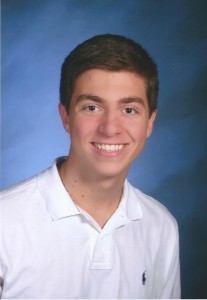 Elias Kotsis, Entertainment Editor
Elias Kotsis is currently a Junior at Middletown South and Entertainment Editor for The Eagle Eye. He was a reporter for The Eagle Eye during his freshman...