Refreshing Strawberry Punch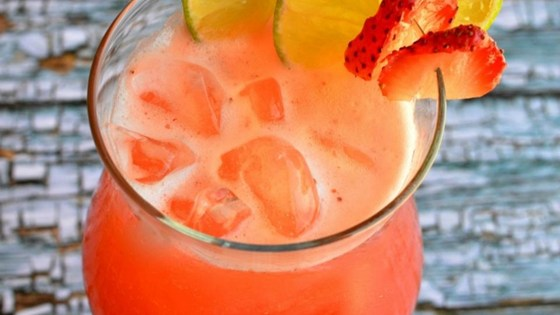 Hang on for a minute...we're trying to find some more stories you might like.
What better fruit in season than strawberries? Ripe and delicious, strawberries are most juicy in the Spring and Summer months. Serving guests or just yourself, this strawberry beverage is a satisfying treat. Strawberry water is infamous in Mexico, commonly referred to as agua de fresa, a refreshing cold drink to cool you down. 4 cups of strawberries, 1 cup of white sugar, 8 cups of cold water, 1 lime, and the option of 8 fresh mint sprigs will do just the trick for anyone!
The possibilities are endless. Instead of strawberries, use watermelons or papayas, and instead of keeping it in the fridge, put it in a blender to make a batch. There are lots of substitutions that can be used but the original recipe has had nothing but rave reviews!